Today again saw a FridaysForFuture rallye in my hometown. This time in good weather, a god crowd came, cheered, walked and had a die-in in the pedestrian zone.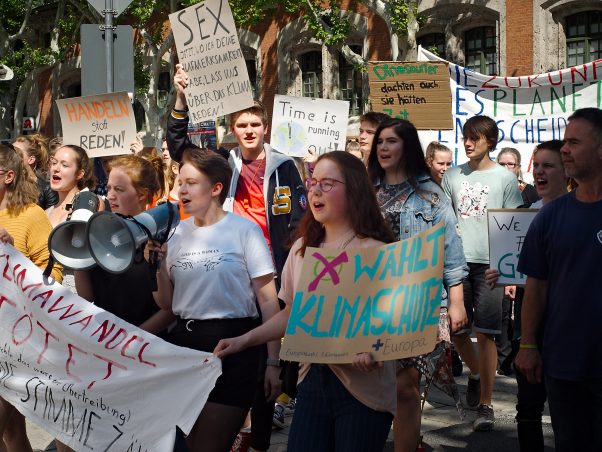 It was a joy to see that today not only students were there, but also their teachers, parents, grandparents and friends. The oldest lady in the march was 82 – the grandmother of the organizers.
With the elections for the European Parliament already in full swing, the rallye had a second message additionally to the call for climate protection: Go, vote!