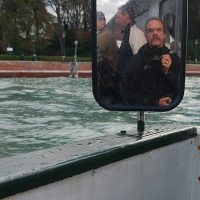 Markus Spring
Germany
* 1960
Living in Bad Reichenhall, photography is my way to express my relationship with my surroundings. Having smelled developer and fixer back at school times, taking pictures always was part of my life, albeit not always with the same intensity. With the advent of digital capture finally came the possibility to integrate full family life, a bread job as GIS specialist and my interest in photography. And whilst I once had imagined to concentrate on landscape topics, now I have learned to see and find subject matter (not only) in the urban environment.
In Oct. 2008 a great honor was awarded to my photography: the online photographer mentioned my work as "random excellence". This counts even higher as "spring2life" was the first german photography website that was honored in this way.
Meanwhile my work has been published in some German newspapers, namely the "Süddeutsche Zeitung", and also in the German "Fotomagazin" and the British "Photoworld". A large print of one of my Sri Lanka pictures was shown at the "Water Council" meeting in Marseille in 2012, and the "Missouri Review" chose a photography of mine for the illustration of Andrea o'Rourke's poem "The First Time".
Please note that most of my photos are free for use under a creative commons/noncommercial/share alike license. For any intended commercial use just inquire through this website's contact form.