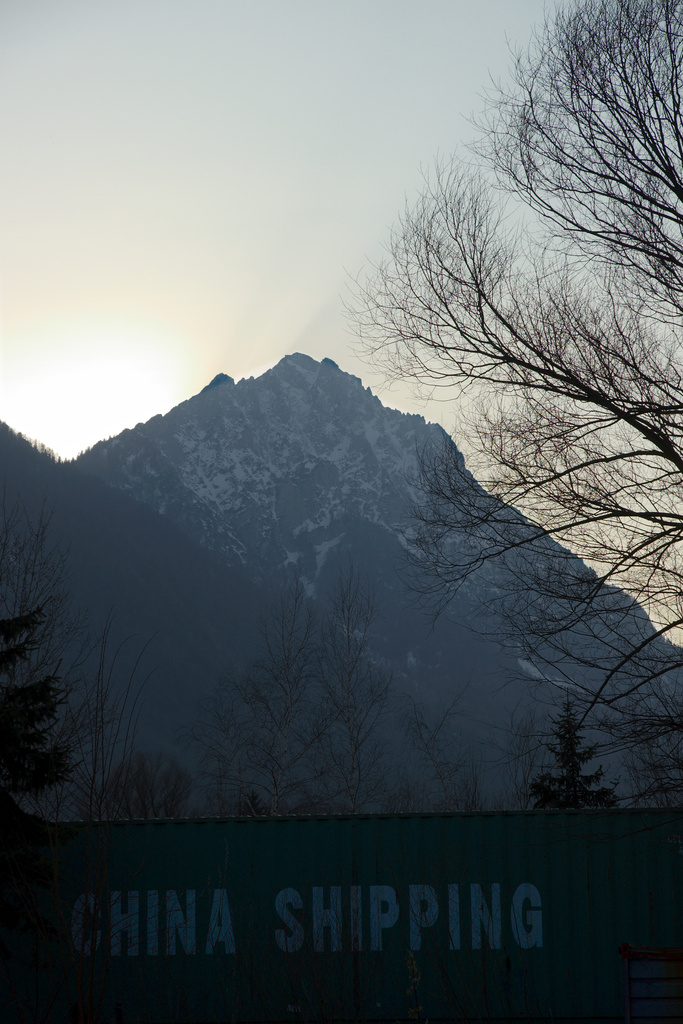 Fine evening light, the familiar silhouette of our valley's mountain, Staufen, but…
If "CHINA SHIPPING" is here, Japan can't be that far. Suddenly our small place sees itself embedded in a global world, where Japan's earthquake, tsunami and following nuclear disaster are just a truckload away. And while I feel with the suffering people in the zones of destruction and the contaminated areas, at the same time my wrath about that global irresponsibility grows to unknown dimensions.
Having just heard my chancellor babble that "our nuclear plants are safe" reminds me in a terrible way of 1986, when the irresponsible minister of the interior (a convicted perjurer already before that time) stated that "no bad consequences of the Chernobyl incident have to be feared for Germany" – just re-viewed it in TV. Seems that they all feel well in a group together with the Japanese administration when it comes to downplaying dangers and consequences. Oh yes, and in my blog you find the facsimile of a photograph of the then chancellor's wife, posing with fresh salad she bought after the Chernobyl fallout had contaminated all field crops.
Enough said for today. I'd love to just enjoy a sunset image.