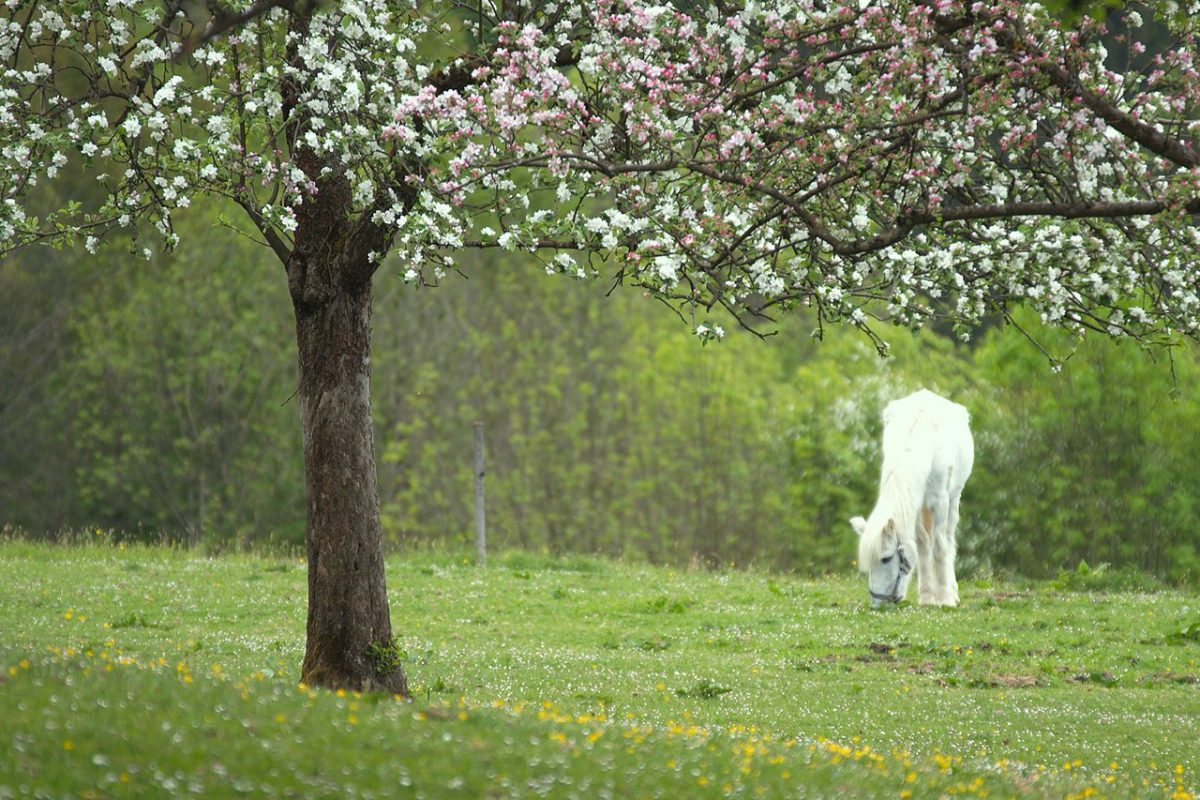 spring time makes the spirits rise, and of course martin luther's proverbial apple tree as a symbol of undestroyable hope makes the apple tree and it's blossoms well suited for an allegorical image. this horse (you may remember it from this post) certainly has found a paradise garden.
so today i rode my bicycle to his pastures, optimistic to find the apple blossoms now open, and i did not come in vain.
a traditional orchard like this one is rare nowadays in our intensified agricultural production devices (it's not soil anymore, no, certainly not) and the owner probably would have converted it as well if he wouldn't now grow tourist accomodations with associated riding occasions instead of milk cows. for the latter's milk he would now get a price lower than even the basic cost per litre. this is the other side of progress.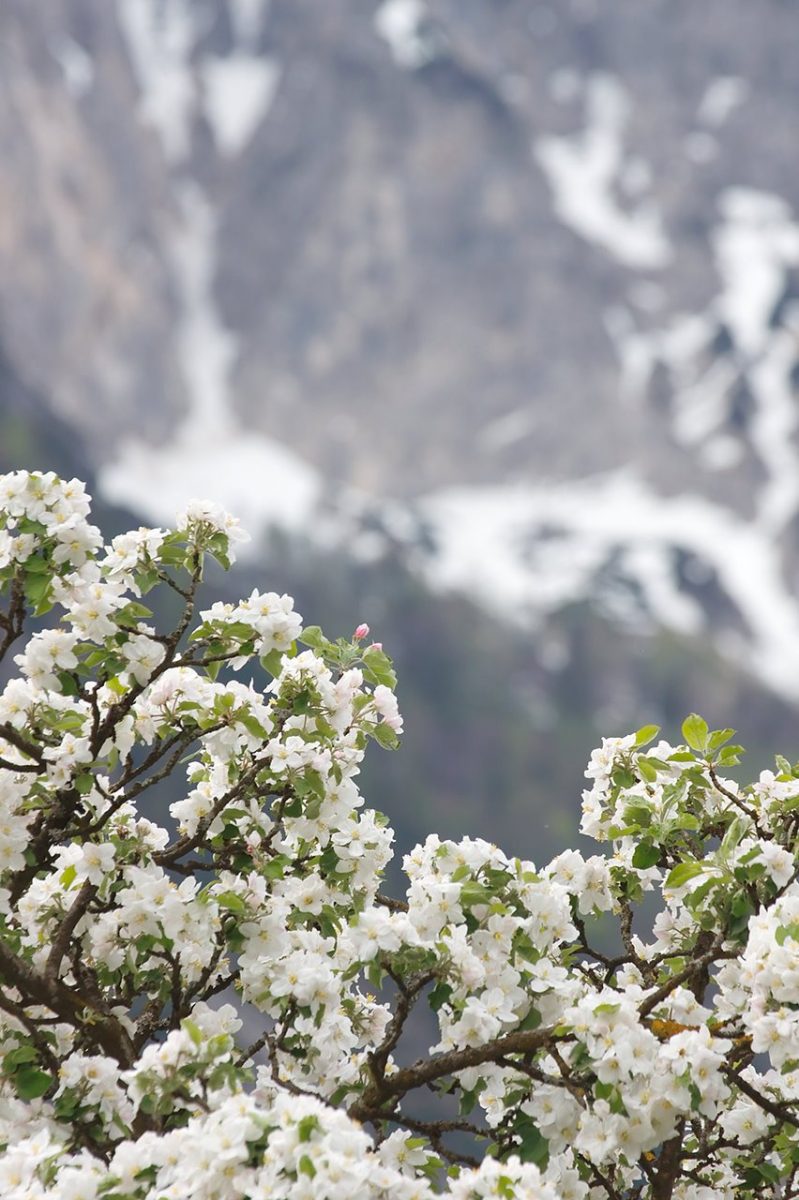 in the mountains there is still abundant snow, especially on the north slopes, so the nights can become really cold – a permanent threat for all the blossoming trees. let's see how much of that fragile beauty is left when i come back after my two commuting days.