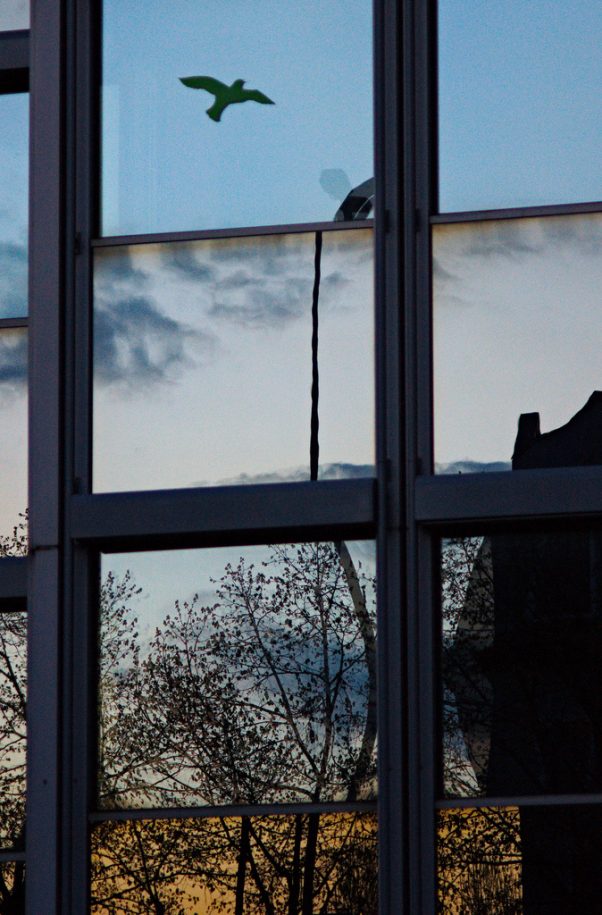 yesterday was commuting day. spring in the city is so different and, at least for me, partially depressing when the songs of the birds mingle with the traffic noise. but optically it has it's merits, translating trees into patterns, creating trompe l'oeil like bird silhouettes, bending straight lines, mixing coating colors of the glass with the most wonderful blue of the sky (bavaria, you may know, is very proud of its skies)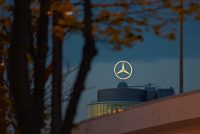 and 'stary, stary night' is seen differently here in the city too. not inspiring in the romantic sense, but more so in the business, prestige, non-sustainability sense.
unfortunately. especially for my kids.