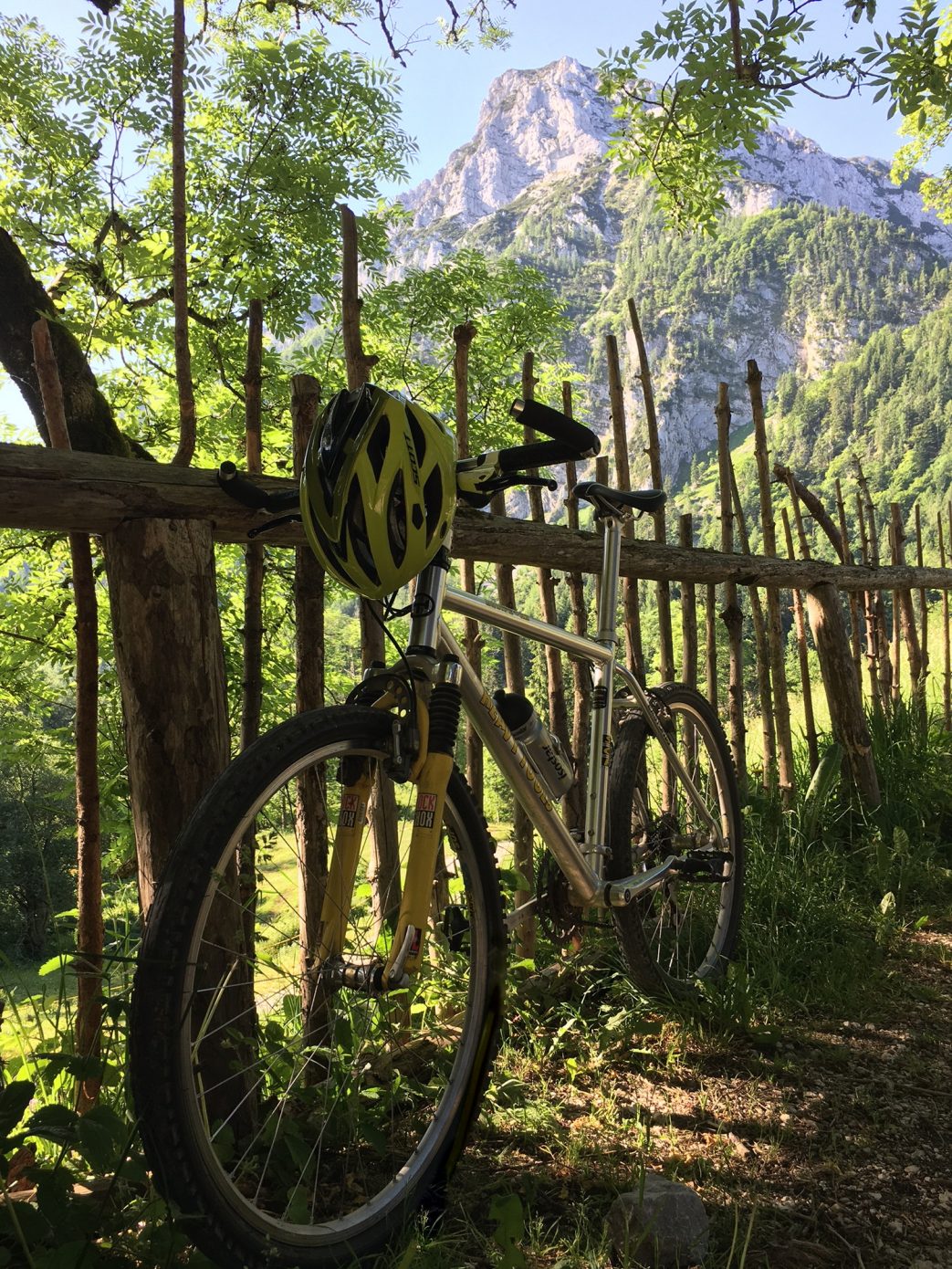 The times of plague have had adverse effects on my aging body's fitness, therefore I bought a second-hand mountain bicycle some weeks ago. This turned out as a very good deal: The bicycle is a real beauty, roughly 25 years old but in very good condition, and my eagerness to work out grew with every successful short trip around my hometown.
Yesterday I started at 06:30 in the morning to avoid the summer heat and climbed 700m of altitude to Steineralm (1050m above sea level), where I arrived at 08:30 in wonderful morning light. After a strenous downhill stretch on steep gravel, I reached my home office just in time for the first conference call.
The rewards were manifold: The endorphines of struggle and success, the beautiful landscape and a wonderful tiredness in the evening!