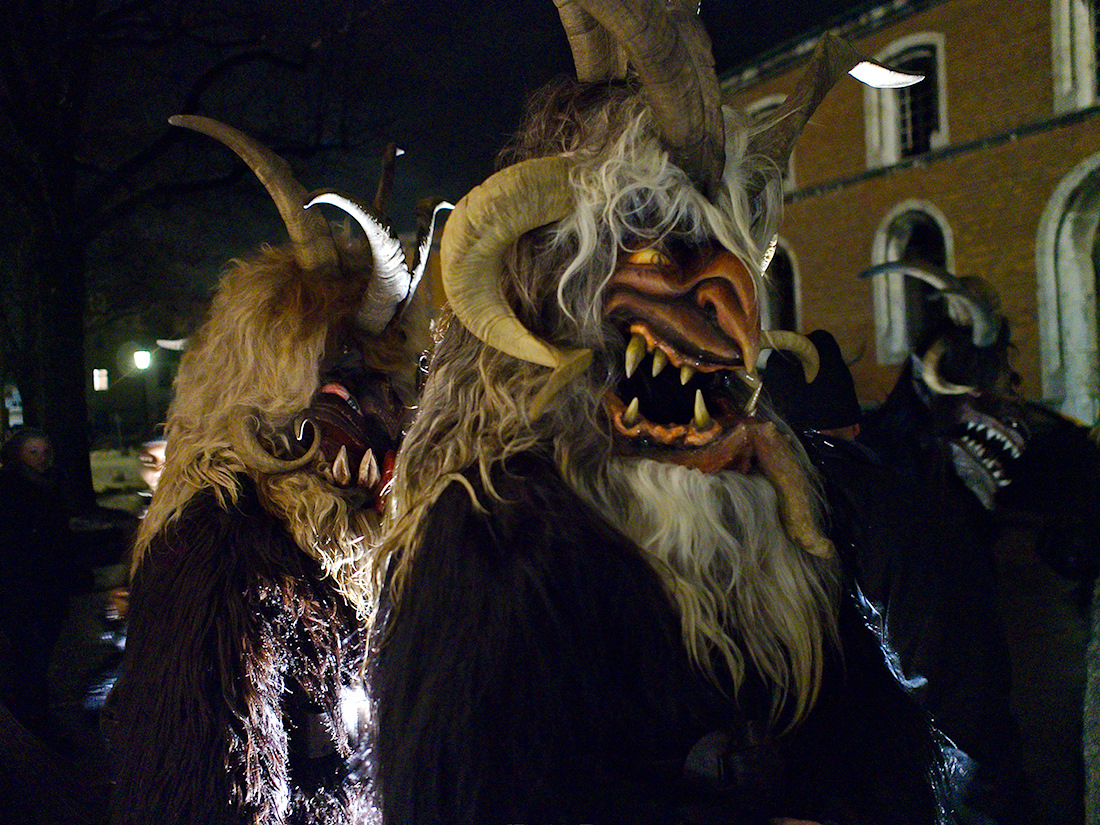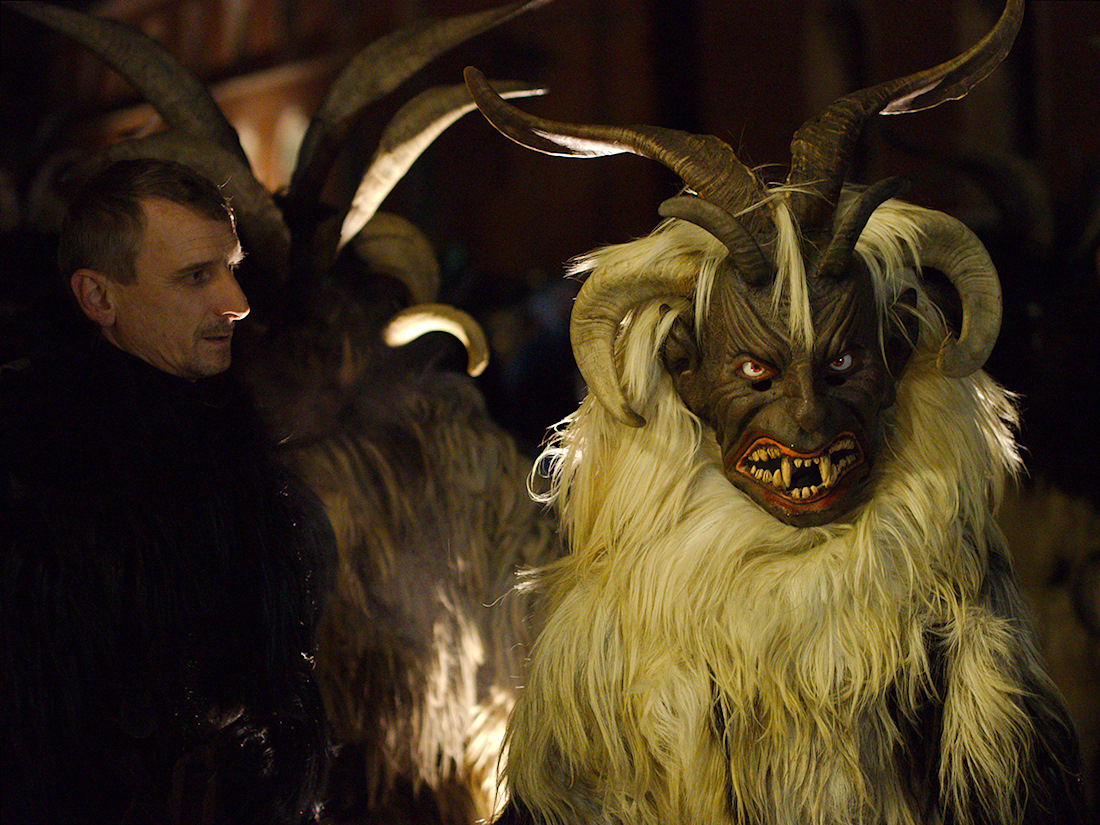 Alte Saline, Bad Reichenhall (OSM)
My hometown, embedded in a valley on the northern slopes of the Alps, puts old traditions on display twice a year, the "Kramperl" (Krampus) accompagnying St. Nikolaus on Dec. 6th, and the "Perchten" at Epiphany. Both have of course pagan origins but while the "Kramperl" have been civilized and put under the authority of a catholic saint, the "Perchten" are on their own during the 12 nights between christmas and Epiphany, driving out the winter and preparing people and soil for the coming spring. Mask-wise there is a certain trend to unification, just see my old post on the Kramperl here and here. In terms of noise both are just terrifying in their (ab-)use of cowbells, but for the local teens there's a big difference: the "Kramperl" are expected to beat whomever they can get hold of, contrary to the "Perchten", who only hug the bystanders.
The image above links to the gallery of some more "Perchten" images.