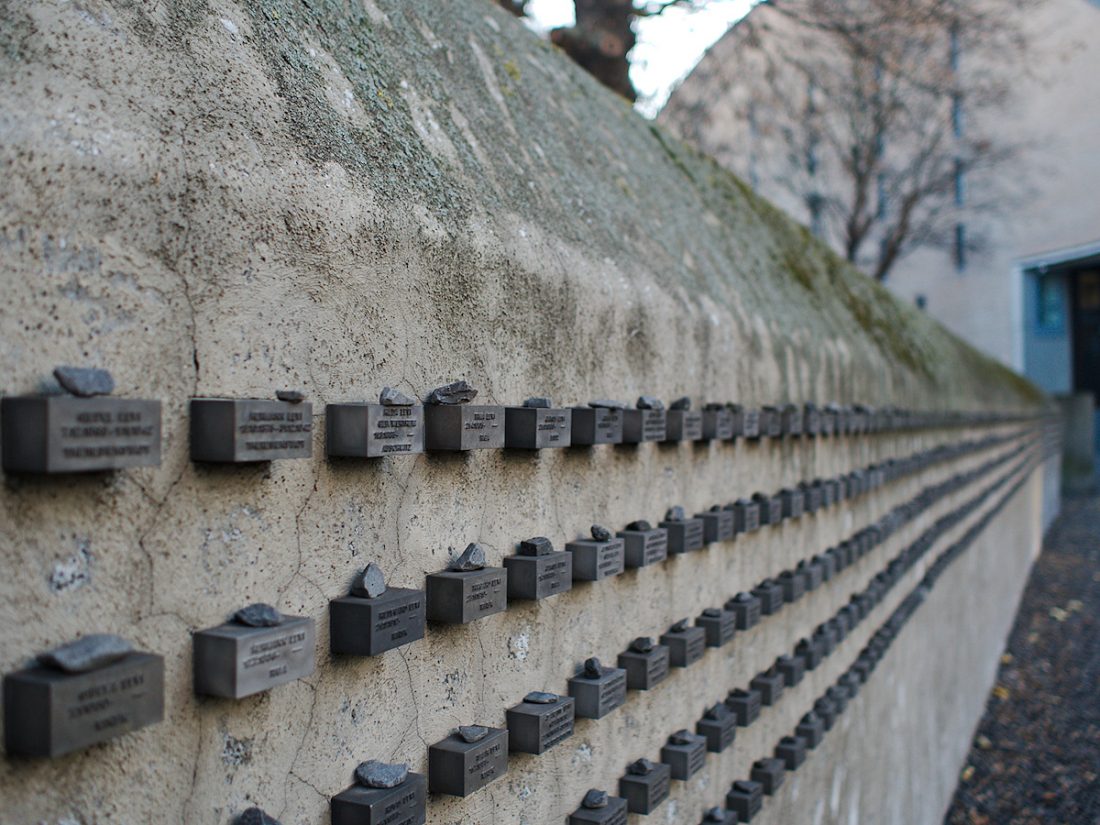 Frankfurt, Germany
Update: Martina kindly sent me a link to an article in German language about the custom to place pebbles on Jewish gravestones, with the following English digest:
Why are pebbles laid on Jewish grave markers?
The common custom to leave little stones or pebbles on Jewish head stones goes back to the ancient Jewish funeral practice, when the corps was lay to rest in burial caves. The particular section of the burial cave then in the majority of the cases was locked with a round roll able stone (the golèl). In return to avoid the rolling away of the round golel stone was fixed with a smaller stone, called the dofèk (to knock) a word in modern Hebrew also means the pulse.