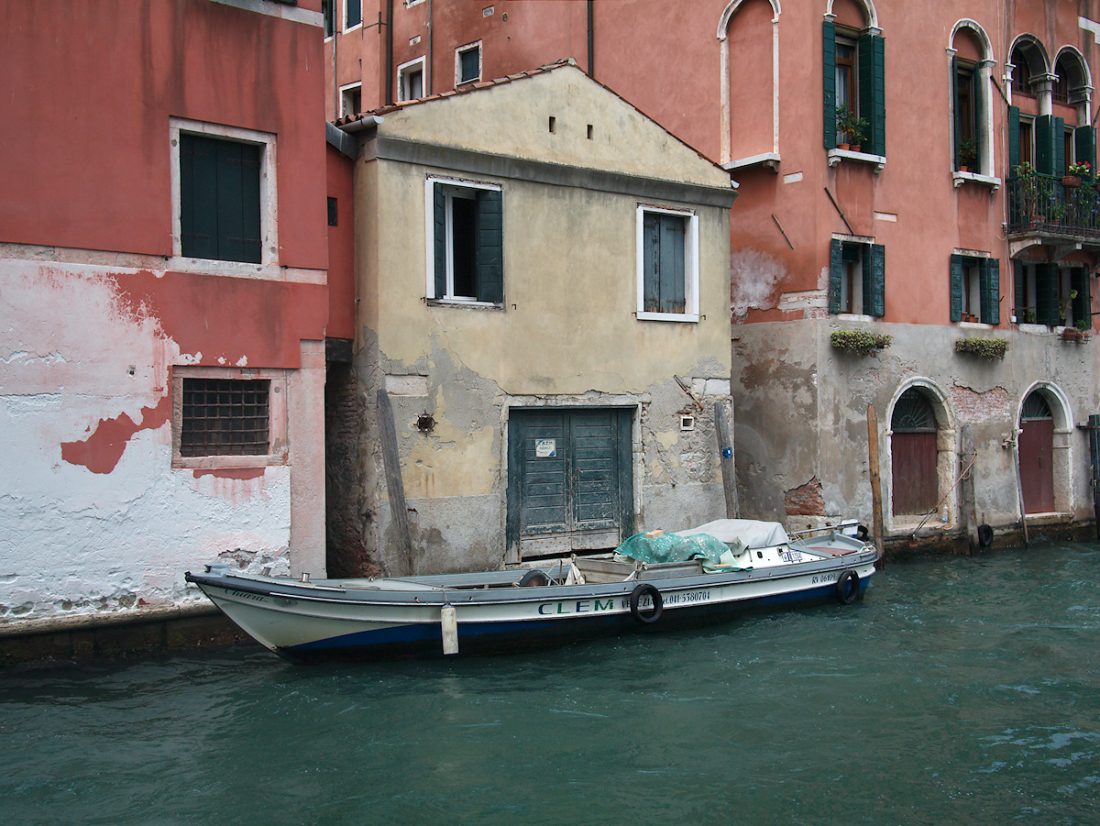 Fondamenta Dandolo, Venice, (osm)
These old transport boats – this one is still wooden, the rudder outside of the stern – form the basis of the urban goods transport system. No extroverted assets, nothing targeted to impress the bystanders, these ships still have their elegance in a "form follows function" sense, in my eyes much more than any modern fiberglass boat with an outboarder.
On a technical level it was interesting for me to discover, that the G3's raw file even discloses rusty dots on the paint of the hull, where the screws are slowly giving in to corrosion.
—