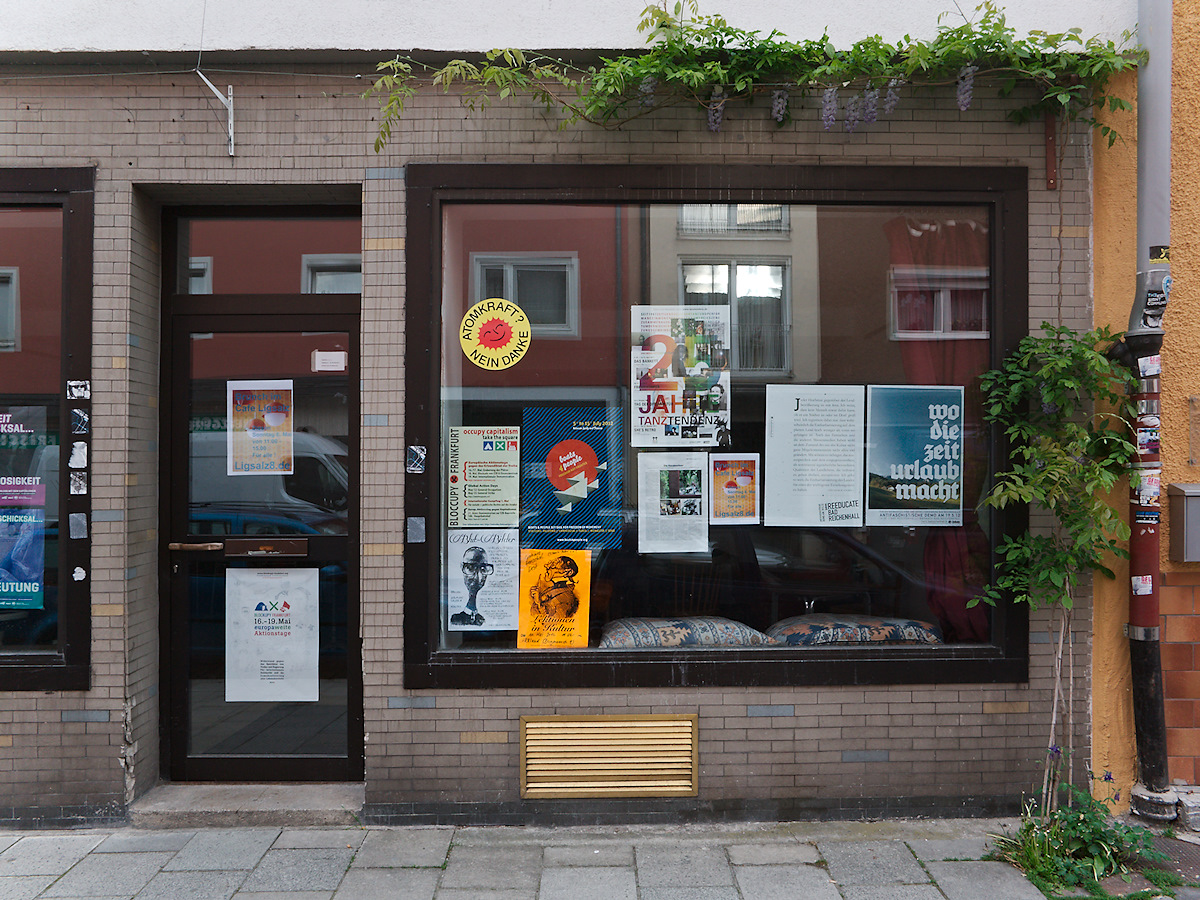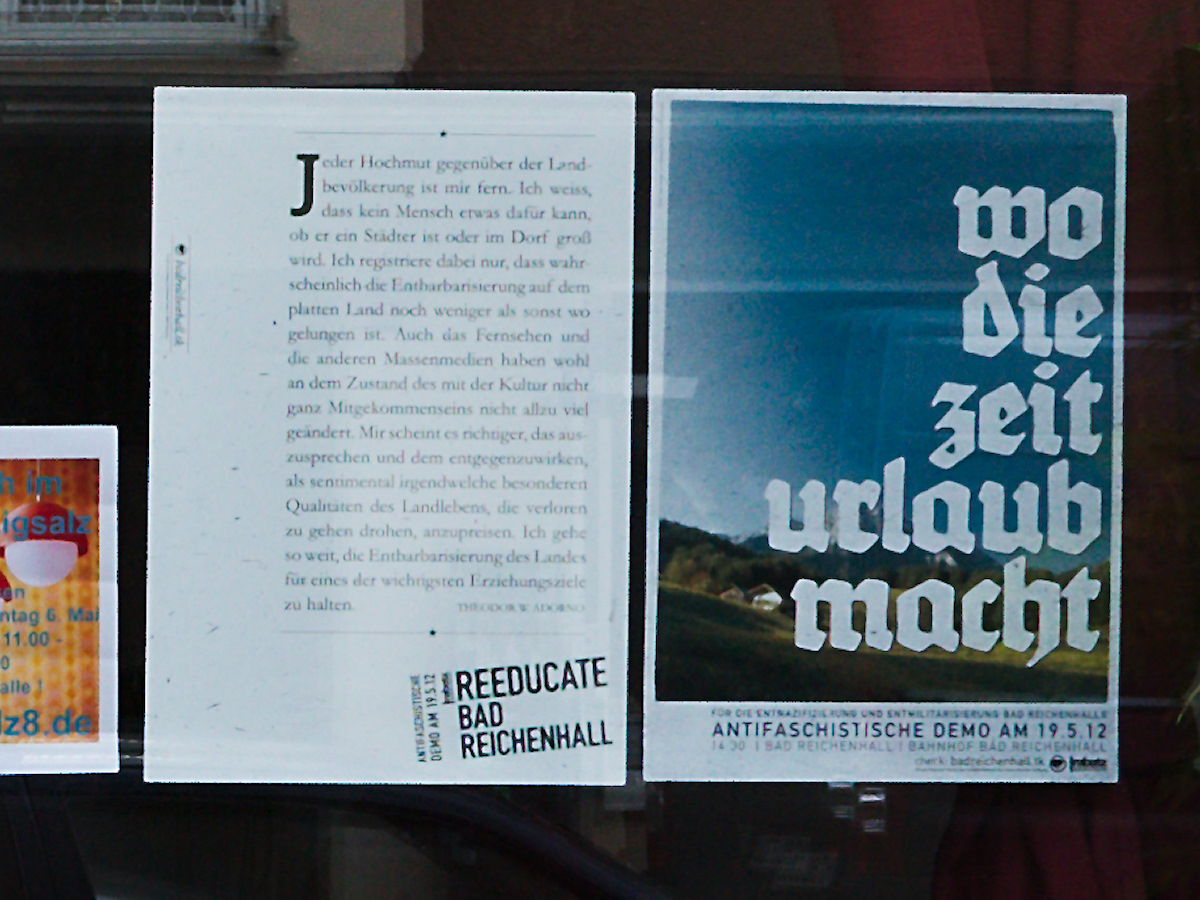 The political orientation of this book shop/meeting point is not really obvious, besides may be that yellow/red no-nuclear-power sticker, but when you read the (German) texts of the posters, it becomes pretty clear that this is one of the rare outlets for leftist ideas. N.B. the communist party is next to inexistent in terms of political influence, and the "Die Linke" left wing party has only limited weight in the western part of Germany, more in the East. But what I noted was the fractur headline "wo die zeit urlaub macht", translated "where time is on holidays", demanding to "reeducate Bad Reichenhall", my hometown.
Now Bad Reichenhall and even more Berchtesgaden were strongholds of NSDAP in the Third Reich, and there definitely are dregs of brown, national-socialist ideas in that area (but where aren't they), partly also held alive by tourists demanding memorabilia, books about Hitler's army etc. Also, the barracks are named after a at least contested Reichswehr general, and one of the newer bridges was named Kreta-bridge, which is insensitive or better outright stupid.
Still, I dare to say that Bad Reichenhall is in no more need of reeducation than most other places in Germany.
For that text on the left side of the reeducate poster I found at least an introductory translation: ""No one is to be reproached for coming from the country, but no one ought to turn it into a merit and insist upon it; whoever doesn't succeed in emancipating himself from the province is exterritorial to education". Quoted from: Adorno, Was bedeutet: Aufarbeitung der Vergangenheit, l.c., p. 43. Matching, at least in the sense that Bad Reichenhall is well influenced by the rural surroundings.