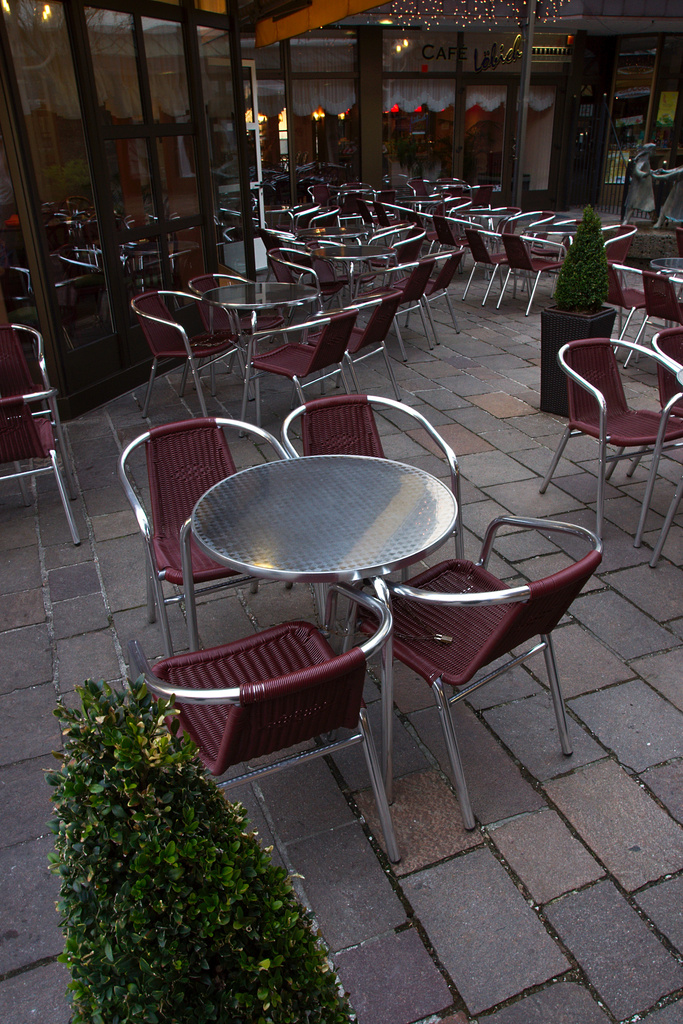 At the 2007 Documenta in Kassel, the Chinese Artist Ai Weiwei (here is a clip from his TED talk) showed a project called "Fairytale". Part of this project was not only freedom of travel for 1001 "ordinary Chinese", whom he had invited to visit Documenta, but also 1001 old Chinese chairs, which first served as utilities for the Chinese visitors and later were sold.
Ai Weiwei was arrested on April 4th under allegiations of "economic crimes". His state and whereabouts are still unknown, the Chinese authorities give no information. Today saw many protest actions to support him, all over the world Chinese embassies were confronted with chairs.
I have visited China in 2008 for only a short time, and I was deeply impressed both by historic artifacts as well as daily life in modern China. But the human rights are indivisable, freedom of speech is part of it, and it is high time for all governments in the world to acknowledge this.