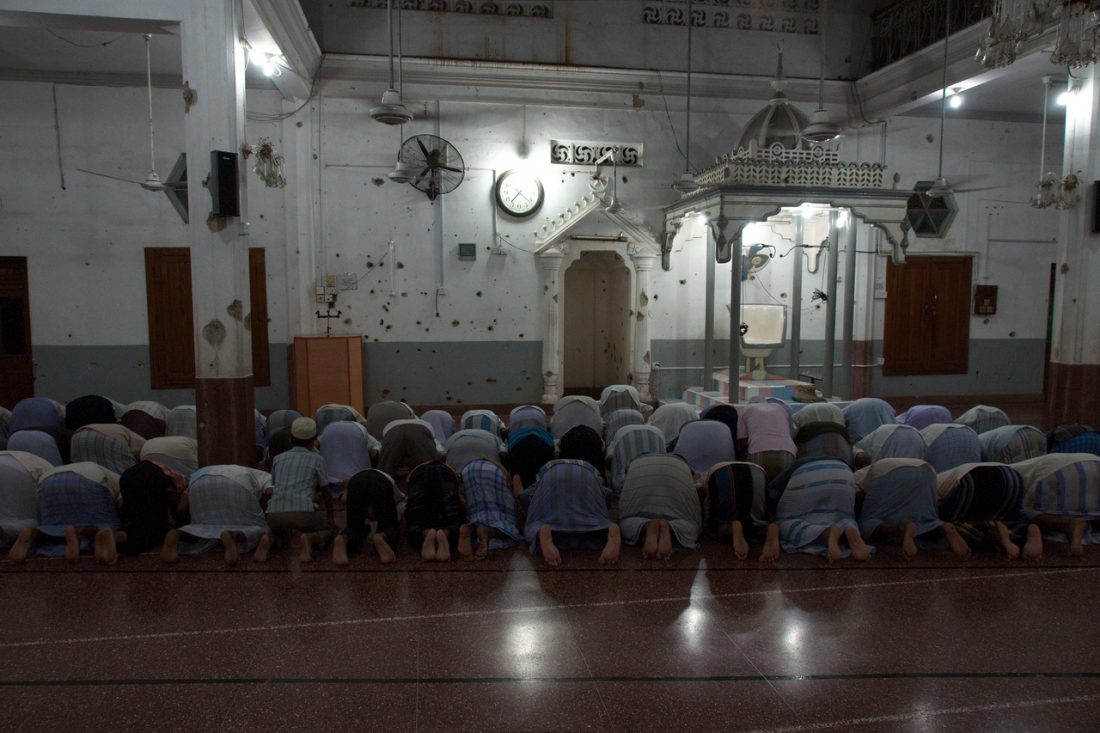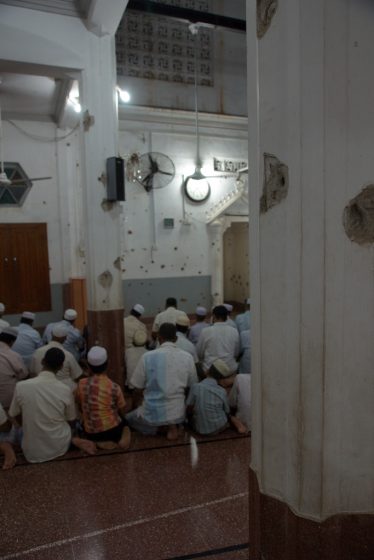 Roughly like in the lead picture must have been the situation that LTTE killers found when they entered Kattankudi's Meer Jumma Mosque during prayer time on August 3rd, 1990: Devotees prostrate in their friday prayers in front of them. And then they opened fire and threw hand grenades, killing 103 in this and the neighbouring Husseinia Mosque.
I have to admit that I was speechless and it took me hours to re-gain composure, and now selecting those images with the bullet marks again makes me shudder.
So why did I decide to publish these: I am convinced that truth has to be told and that peace can only be achieved when injustice is recognized by all sides, the Truth and Reconciliation Commissions of South Africa being seminal examples for this. The problem in Sri Lanka is, that this does not happen. When I spoke with members of the Muslim community after the visit to the Mosque, I saw a lot of unstilled bitterness.