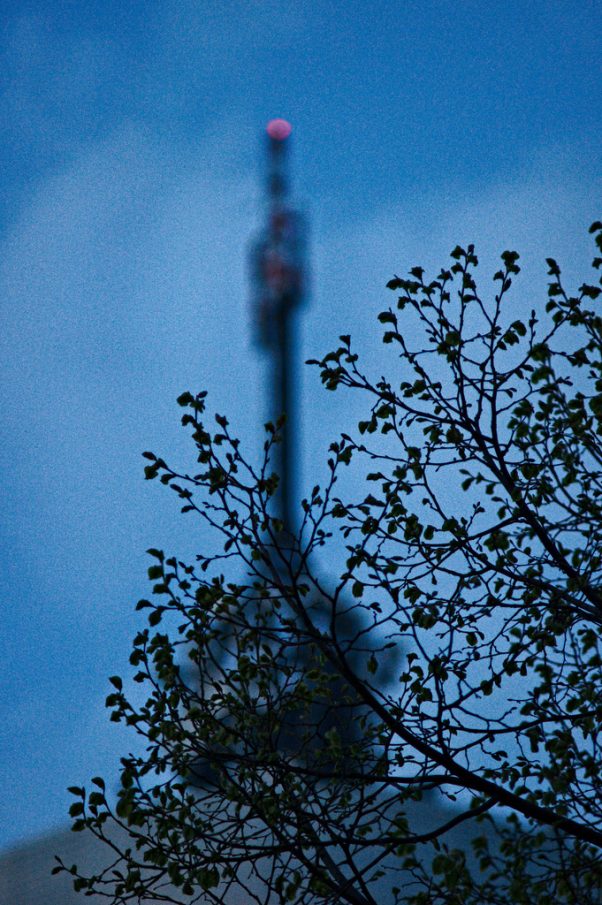 one of the rare occasions i did more to a picture than dodgin/burning/sharpening aka. their equivalents in lightzone. the red light on top of the antenna mast was there, but not as prominent as it is now. in the the evening light and so much out-of-focus, it is a mere glow in the raw file. lightzone's regionized saturation and blur tools helped me to make it better visible and in this way to create the visual descant i regarded necessary in this picture.
in retrospective, last week's 13min. wait for the bus were a really creative time slice. 4 images that i regarded worth showing taken in a really short timeframe…
and i am lucky, too, that i still have them: having no cardreader at hand, late in the night i moved them from the cf card to my fathers computer's /tmp directory in order to transfer them over the network to my laptop. too tired to think i shut down his computer immediately after moving, and linux clears the /tmp space at that occasion. bummer! but: search engines to the rescue, in this case Aurélien's room – it is no problem to recover deleted files from a vfat file system. so i did not loose a single raw file.
.