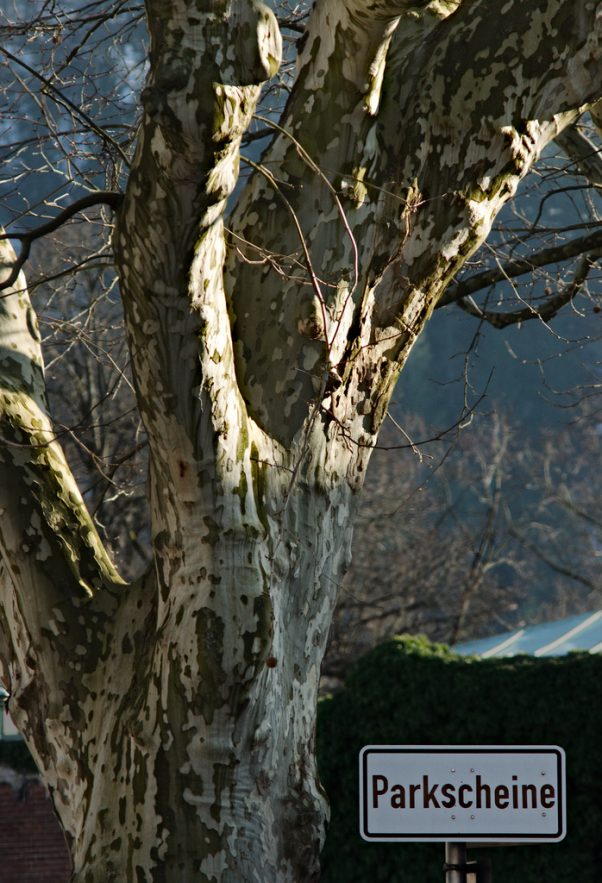 the old sycamore tree with its expressive figure and cortex iuxtaposes nicely the oh so mundane 'parking tickets' signboard.
lightzone again proved to be a valuable tool to darken the background a little bit and except it from the sharpening algorithms.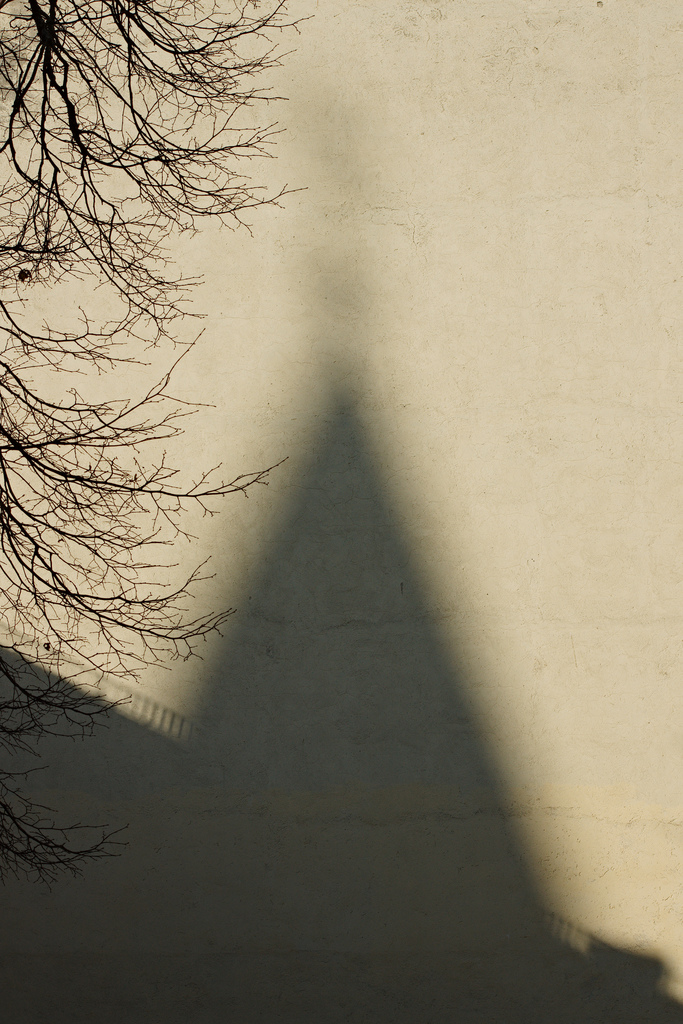 the second shot is the shadow of St. Ägidius church here in Bad Reichenhall. i love the sharp silhouette of the branches against the soft shadow of the clocktower.
.