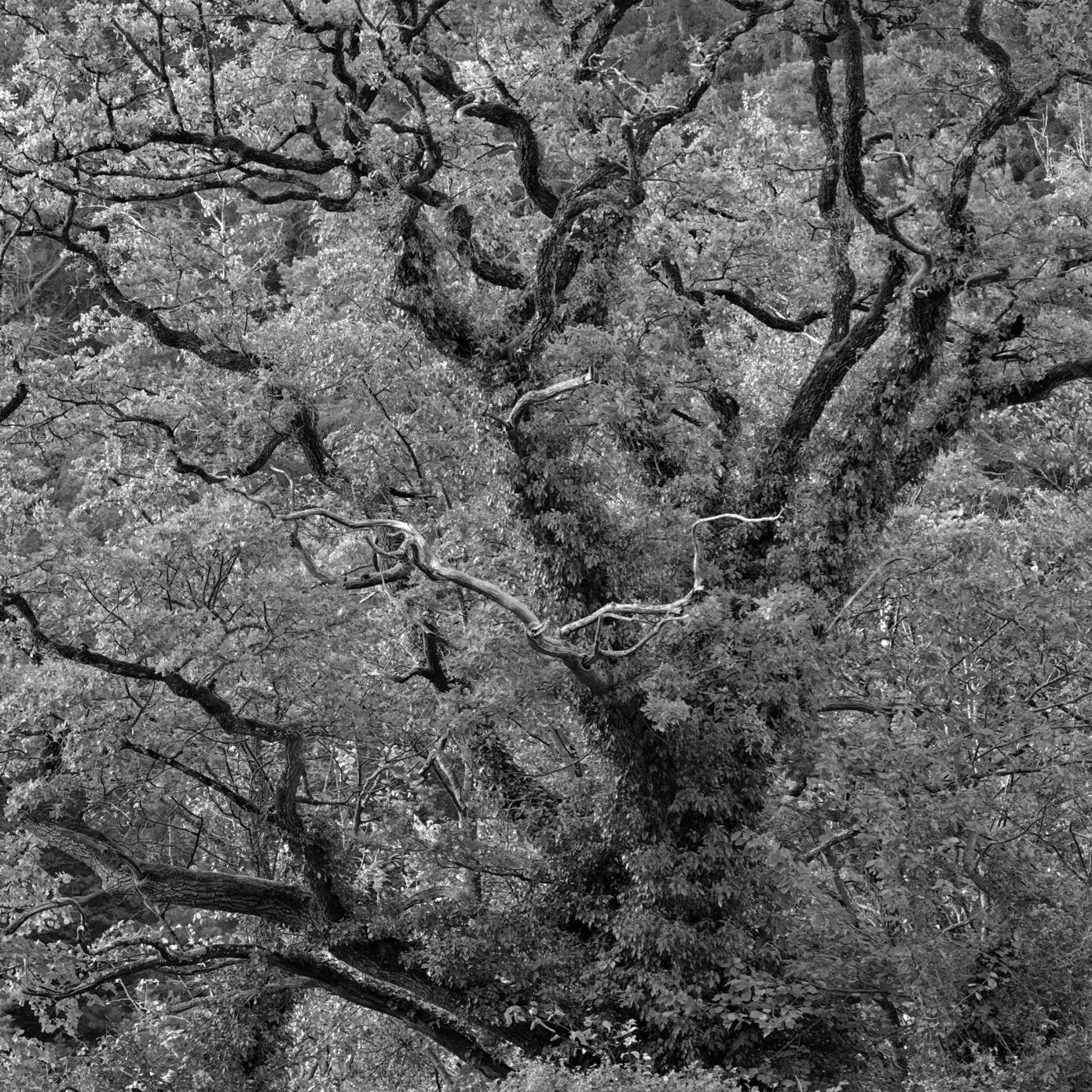 The last stop of an post-work outing by bike provided me with that view. I would have missed it but in the last minute turned around and tried a very narrow framing.
Certainly a tree to come back often – at least that is what I plan to do – as it is just 10 minutes from home and should change marvellously within the course of seasons.
Technically interesting is the fact that the ISO 12800 (after sunset light was low and the IBIS stabilized focal length of ~250mm demanded a shutter speed of 1/160s) still provides plenty of detail. I will see how this image prints.