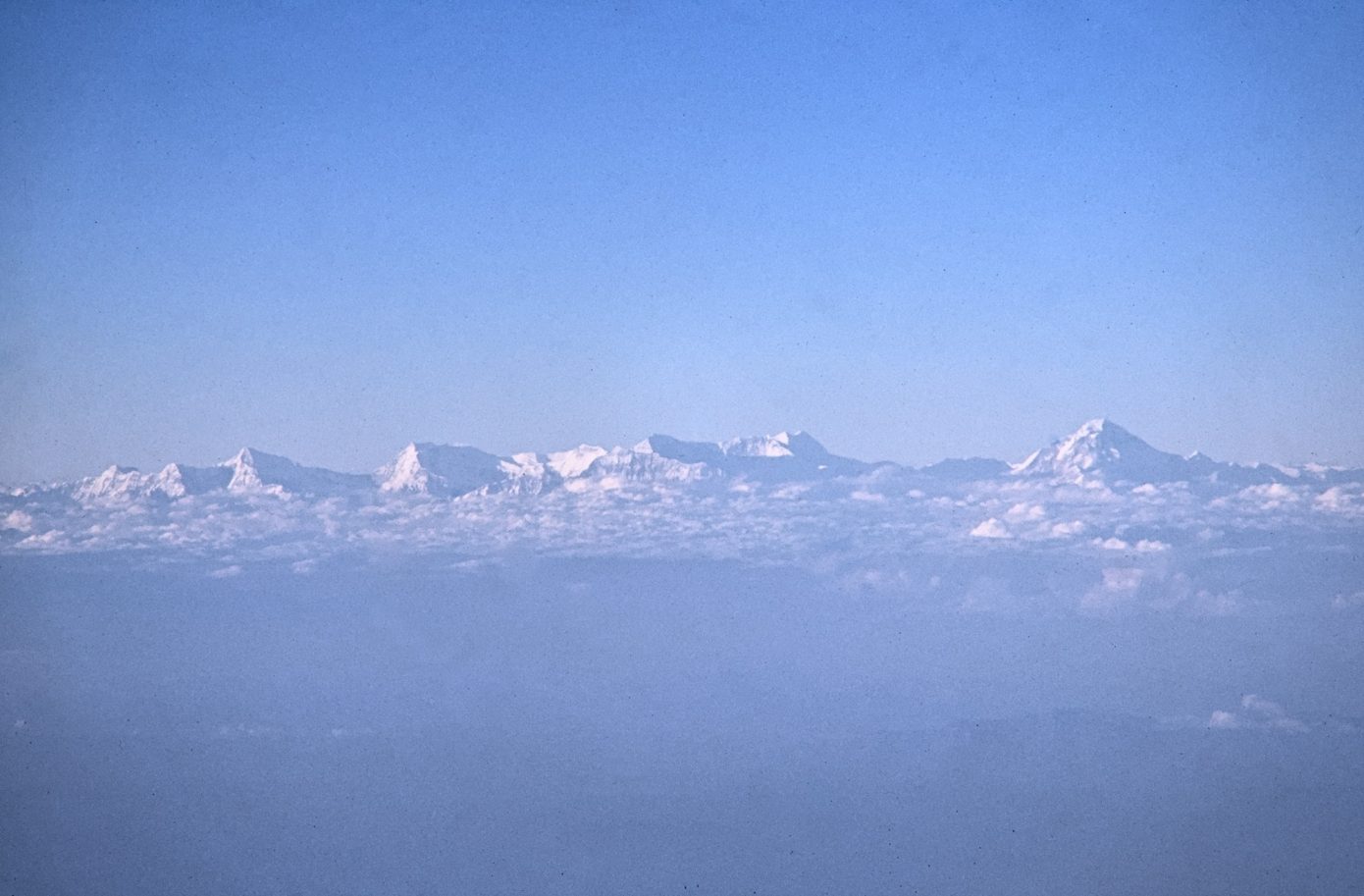 I am still severely handicapped by my broken right elbow, but Jeff Grant had hinted in an email, that I might visit my archives, if active photography is out of reach. And so I did.
In 1981, after having been discharged from armed services, I traveled with a friend to Nepal in order to walk around the Annapurnas and visit the Annapurna Sanctuary. Back then, intercontinental travel was much more an adventure than it is today… We left from Munich through Damaskus to New Delhi and after some days (to digest the cultural shock … from a comfortable home in Germany to a 1-Dollar-Hotel in New Delhi) flew to Kathmandu.
This and the following images where copied from Agfachrome slides by means of a m43-camera with a macro lens. The slides have degraded over the last 40 years and needed quite some processing. Fortunately I did this quite some time before my accident, as now it would be impossible. For this travel series I revive the "common places" thread in my blog. We will see how long it takes until I can press a shutter and process images again.