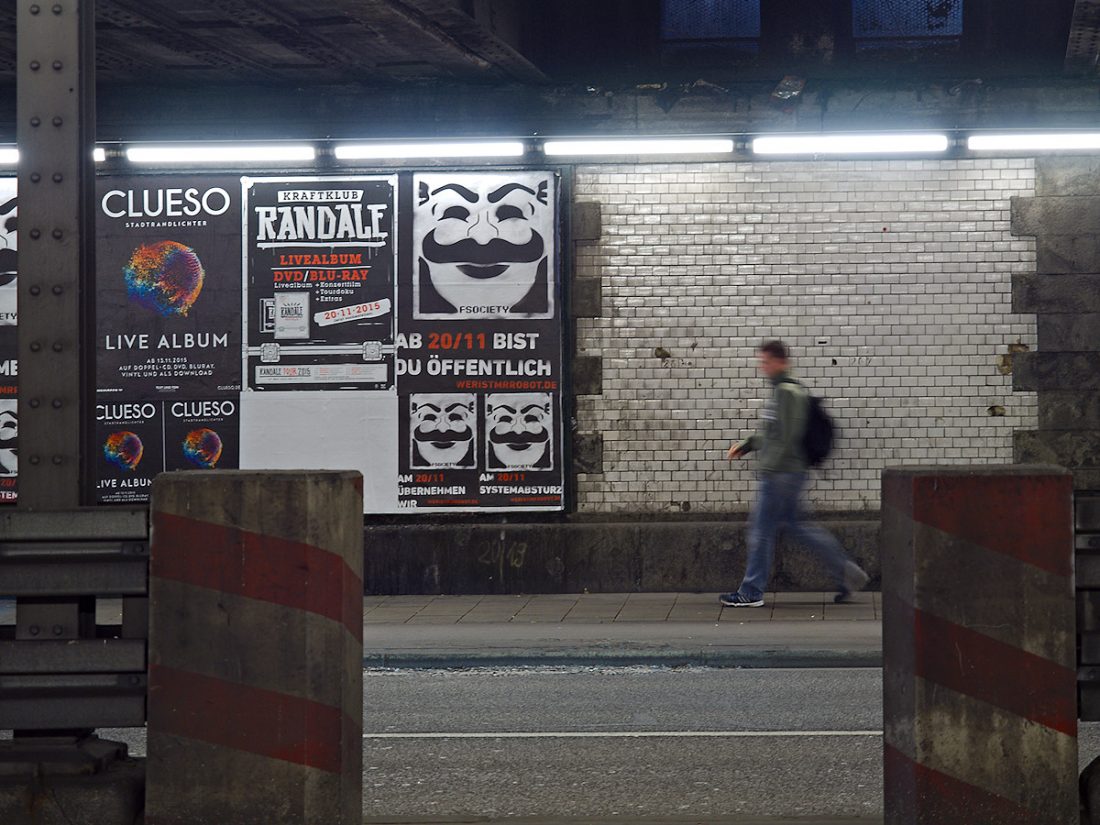 Paul-Heyse-Unterführung, Munich
In the comments section of yesterday's post They're coming!, Uwe mentioned that my images from Munich and Berlin differ significantly, and this got me thinking. I grew up in Munich, so the view on my former hometown certainly is biased, but the occasions for photography are differing, too: In Berlin I am wandering, observing, pursuing photography (or photography is pursuing me), whilst in Munich I am almost exclusively using commuting time or errands as occasions for photography, more often than not under tight time constraints. So the sceneries from those two towns have to differ, and the only question is: how much?
Uwe correctly observed that I show a clean, straight, square Munich, while in my pictures Berlin is much more dirty. And yes, from my observations this is correct: I never found such dirty, messy areas, such numbers of punks and homeless people living in the streets, such a stench in some roads that you involuntarily mind your steps and try to find the least stained, least smelly path.
But, and this is also a remark from Uwe, from my pictures Munich is also less thrilling, and there I have to agree: Munich is rich and clean and well developed (and the administration really efficient), but – exciting it is not so much. Where Berlin is vibrant, anarchic, colorful, surprising, Munich is much less spectacular. The question that remains however is: which place would be preferable for living?