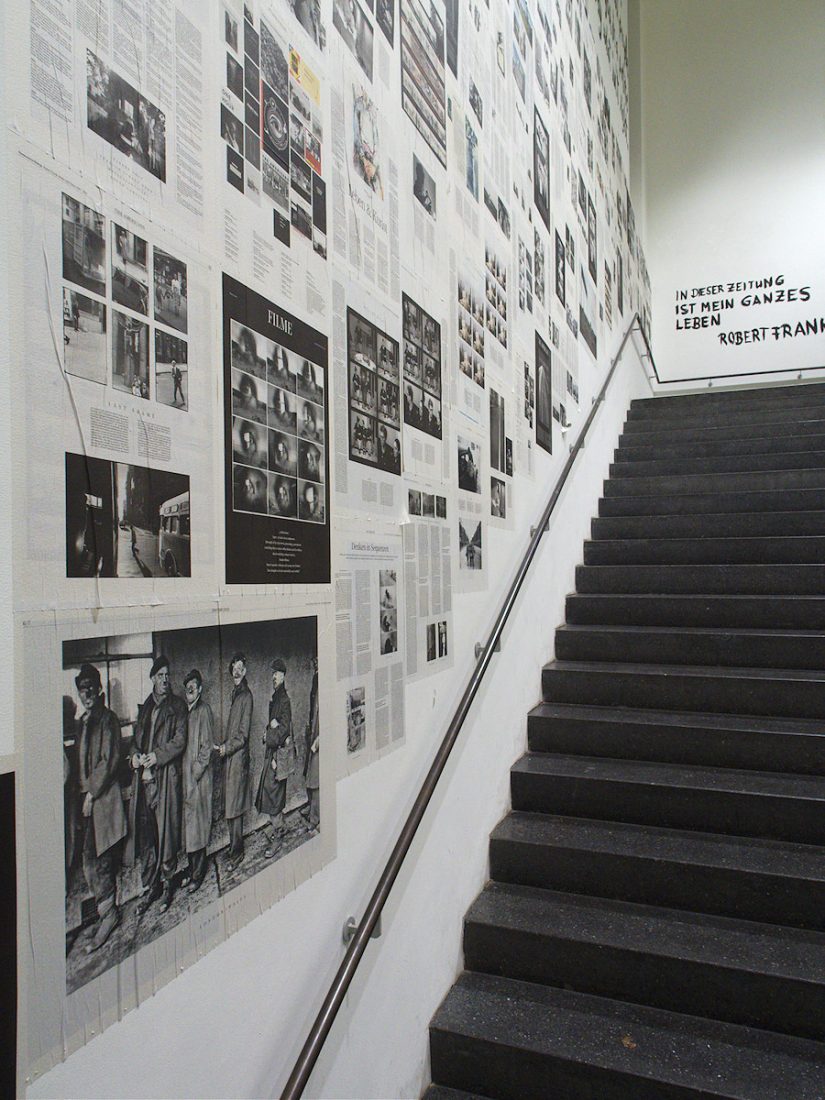 Would you have ever expected Steidl to print on leftover newspaper paper rolls? Or Robert Frank photographs just pasted to a wall? Artist's statements coarsely hand-painted on an academy wall? An exhibition catalogue sold for € 2.60?
Me, not. But this just happens here in Munich's Academy of Fine Arts, an 18th century palace in the university quarters (here on wikipedia). Munich's leading newspaper "Süddeutsche Zeitung" was one of the driving forces in designing a Robert Frank exhibition of a completely different kind, as you can easily see from the photographs. The print on leftover newspaper paper, the glueing on the wall, the destruction of the prints when the exhibition is taken down, all this met the sympathy of Robert Frank, who seemed to decidedly want to avoid the 'Fine Art' and 'gallery with matted vintage prints' setup for this exhibition.
Of course this will do not much for solemn reverence, but instead it revives a certain feeling of the beat generation. In my eyes: fabulous.