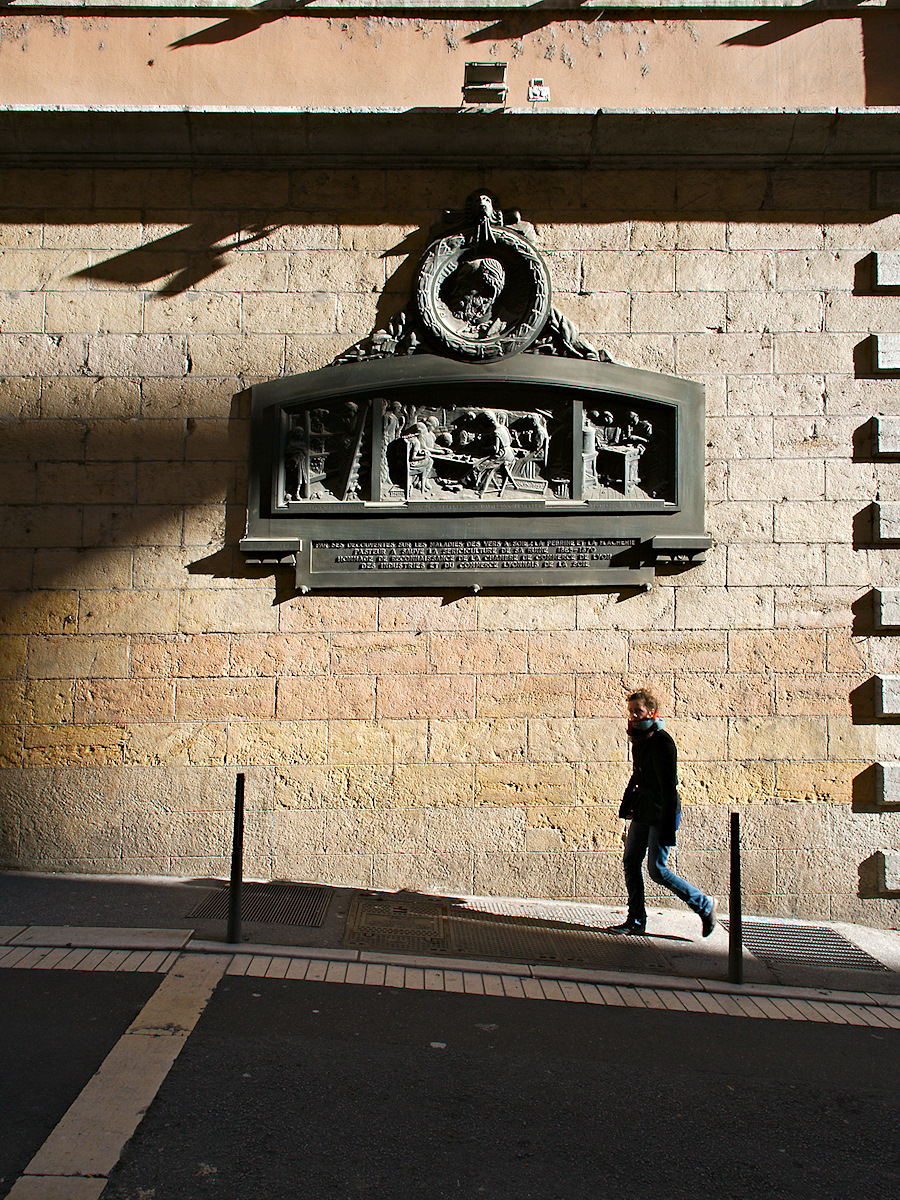 If my memory serves me right, the bronze relief on the wall commemorates a major event in the history of silk production in Lyon.
But besides that, I love that image for the light and the decent colors.
Update: Found it. The relief shows Louis Pasteur, who was one of the first researchers on silkworm diseases and saved the silk industry of Lyon through the results of his work.