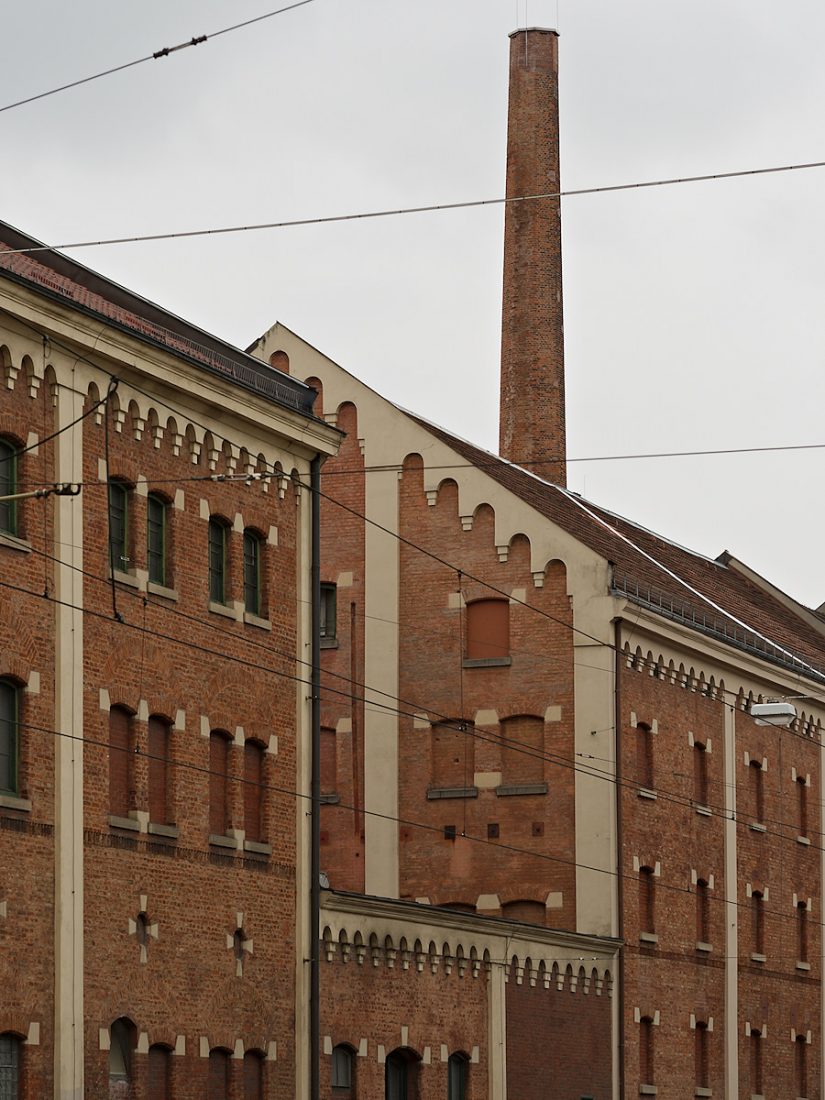 Augustiner Brewery, Landsberger Str., Munich
Following Carl Weese's blog(s) now for a quite a long time, I came to the (probably wrong) conclusion, that the red of bricks is at least a characteristic color for the Connecticut urban landscape, hence the title.
What you see in the picture is one of the buildings of Augustiner Brewery – which brews Munich's best beer, as a big number of people is convinced of: Their market share of beer sold in bottles in Munich is an astronomic 60%! (Of course you can buy other hop-containing cold drinks of many other brands in cans, but the genuine folks of Munich still prefer true beer in bottles). An interesting fact is that this brewery does not intend to grow as the others did (and lost their beer's character in that process): Augustiner even changed its company's form into a foundation to defend it against a buy-out by one of the big corporations. And they still stick to their location next to Theresienwiese, the venue of the Octoberfest.