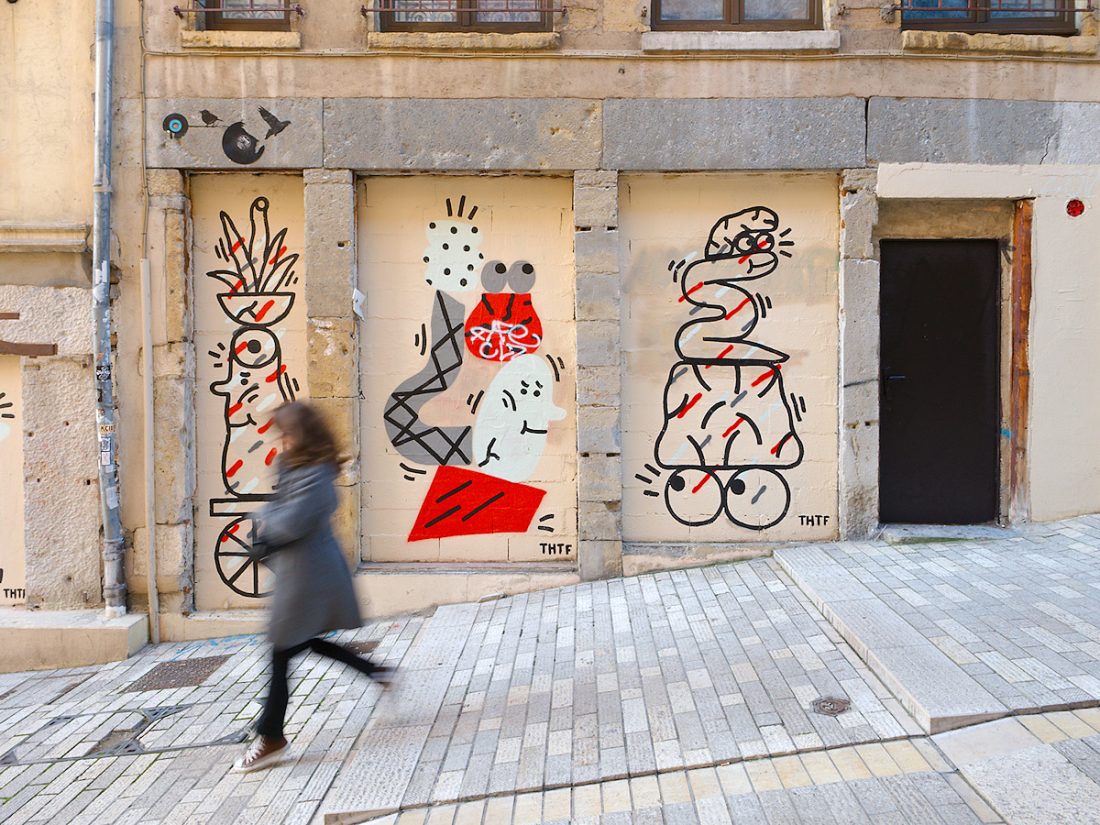 —
This post is the start of a new series on the main blog(*), featuring the city of Lyon in France. Those who followed my photography for a while will expect no postcards, and I will not deliver. I've experienced Lyon as a vibrant city, and while my stay for a business trip was just too short – and daylight in November even shorter – my few strolls through the city offered wonderful sceneries, making me hope that one day I can come back and concentrate just on seeing and living (not to forget eating…).
Of course there's an abundance of graffiti on the walls, and I guess it's not only my sensitivity for it. And in the center I found pedestrians galore, hurrying over sidewalks and through passages – traboules in French – so I was alert and enjoyed every single minute.
And as tomorrow is May 1st, this is also the image for the monthly wallpaper, available in a plethora of possible screen sizes. Enjoy!
* – this blog features two divisions, the main blog and the spillover area, allowing me to publish images of a coherent series in the main blog and showing some current photography in the spillover section. Oh, and least I forget: click on the images, and you should be rewarded with a larger version!