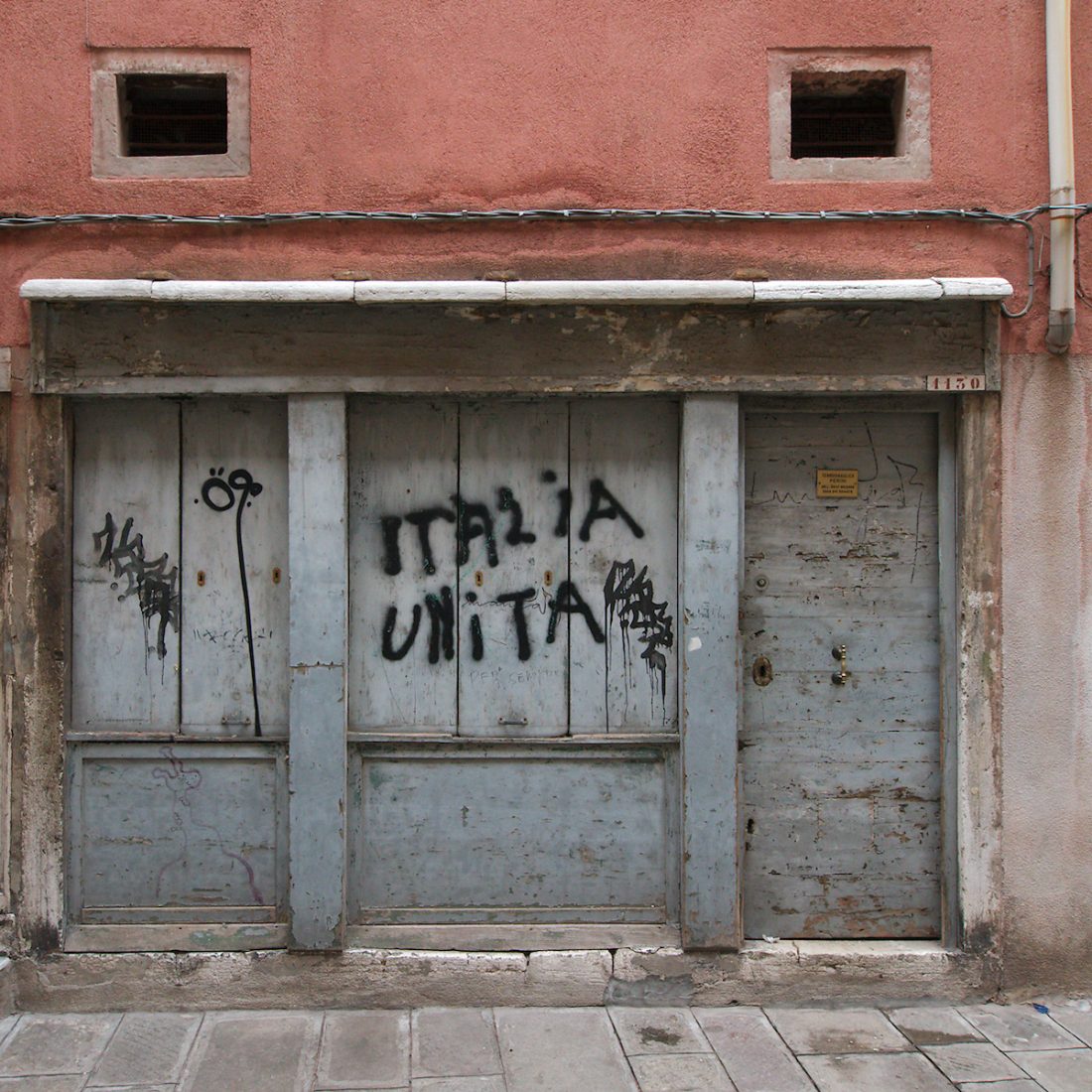 Calle Ghetto Vecchio, Venice, (osm)
It's time to leave Ireland photographically for good. There are probably some more images to discover in this set, and to do a strict editing towards a selection for prints, but that will take its time, more than I have available at the moment.
But then there's a big, still unmined set of images from Italy. In October last year, merciless project obligations made me leave home for more than a week and spend my time in meeting rooms. Much to my delight the venues were Venice and Bologna, and I succeeded to set aside some days just for walking and photographing. Now Venice is literally photographed to death, and I proved to be unable to withstand the lures of channels, gondolas and pittoresque decay, at least for the first day. To avoid the decay however is not easy, as downtown Venice *is* decay (and glittering boutiques…). Still, I'll try to show you some not too much clichéed sides of this beautiful place, beautiful especially when one manages to step away of the herd. And bear with me if I can't resist the temptation to smuggle one or the other photograph of a Gondola into this set.