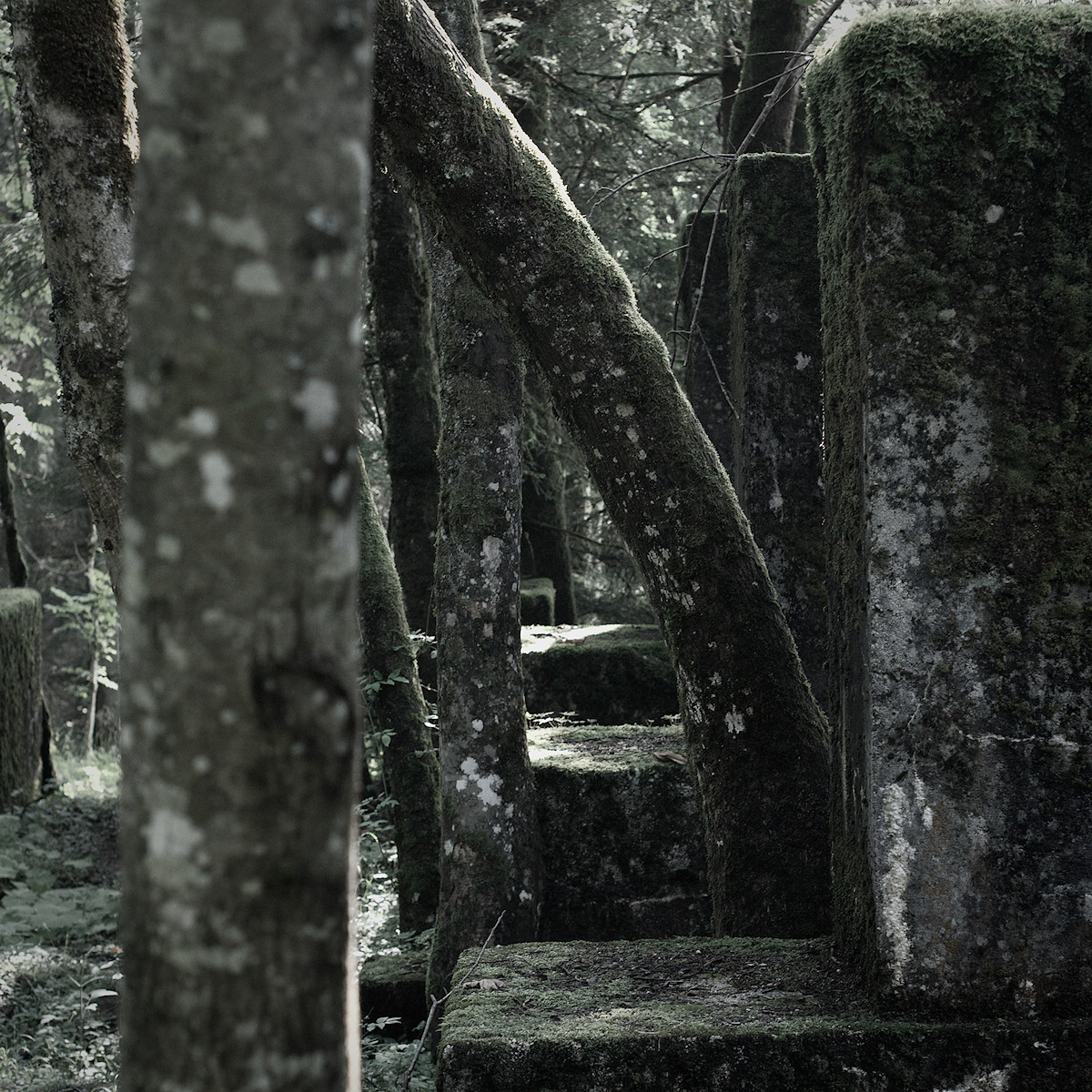 The result of a promenade can be found here: Gallery 47.6245N, 13.03E. I'd ask you to look at it and let your mind work on its own, before I influence your viewing experience with too much words.

Having delivered the kids for some fun at a coaster, I decided to take a walk. Always in for the "road less taken", I found myself suddenly confronted with decaying concrete cuboids. Being only a short distance away from the infamous Obersalzberg, these were of course remnants of Hitler's soldiers, then protecting his "Alpenfestung".
And for me, this place still breathed violence, injustice and inhumanity. Despite all decay, all cracks, all moss covers, the symbolism of these blocks did not vanish. Maybe my images can deliver a bit of my disquieting feelings. Unfortunately Hitler's Germany was only unique in the amassment of inhumanity. In smaller scales the same things happen, disperse, in too many places of our world.