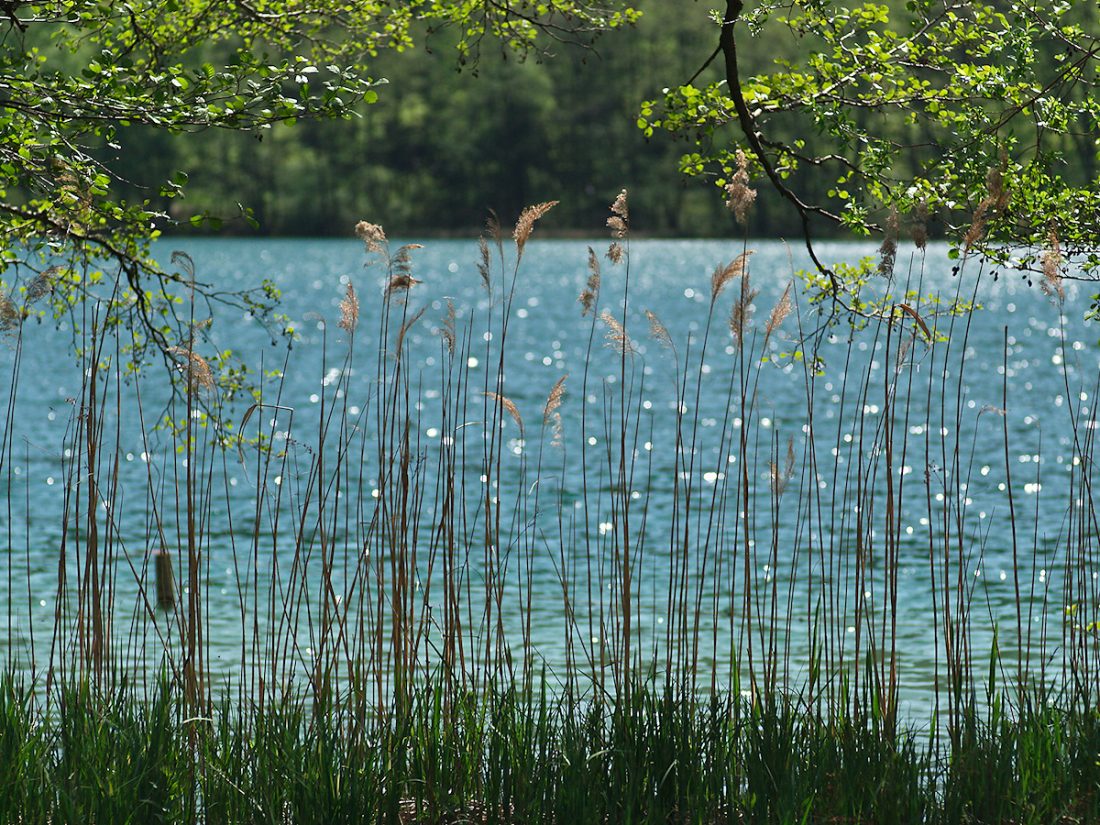 Thumsee, Bad Reichenhall
Since the beginning of this year, I have shrunken my photographic equipment quite a bit: from a DSLR with zooms down to a tiny m4/3 G3 with just three primes: 14mm, 20mm and 45mm. It resulted in less bulk and – a different way of seeing and framing. I like it a lot, and as image quality is at least on par even for 12″x17″ prints, there is no remorse.
Strolling through my hometown, I recently found a Pentax M 2.0/85mm manual lens for just €30,- in a shop window and decided to try that with an m4/3 adapter (chinese via eba*) on the G3. What a different feeling that lens gives: All metal/glass, a real aperture and distance ring (no fly by wire) and really heavy in comparison with the tiny Olympus 45mm. Manual focusing is ok as the G3 offers an enlargement of a selectable area in the viewfinder just by pressing down the wheel on the backside of the camera. And I do like that shallow DoF, even as the 6 aperture blades become visible in the reflections already at f2.8. A nice lens, not to carry it around every day (that lightweight, frugal equipment spoiled me), but sometimes a welcome addition.