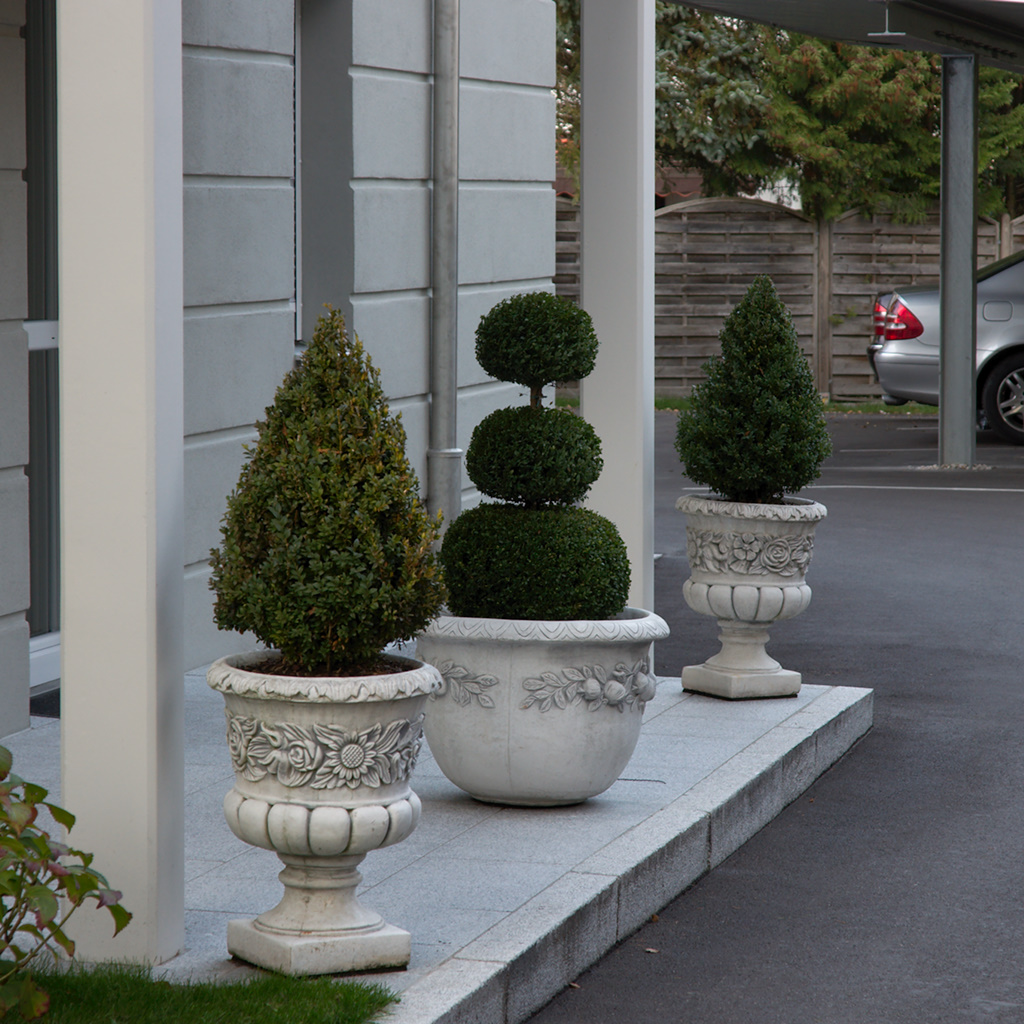 Taking up Juha's recommendation on yesterday's post, here is squareness presented in square format. You find assembled a good deal of the necessary ingredients for solid square enjoyment: freshly brushed tar, neatly trimmed bushes in cast-concrete pots, a high and opaque fence and last but not least the silver Benz…
Using the square format without a square viewfinder is possible, at least with non-moving subjects, and so I continue to use my familiar DSLR. Skimming the web for information about alternative cameras, I had to learn that 6:6 is superior to 1:1, at least it has to be, otherwise Olympus wouldn't denote the square format as 6:6 in their data sheets – but well, maybe this is just another twist in their (former) management's attempt to hide facts. Who knows?
The new Sony A77 however does offer neither 6:6 nor 1:1 aspect ratios, a fact that I can't understand, as it would have been extremely simple to implement with an exclusive electronic viewfinder. Without that, the camera looses quite some attractivity for me, additionally to the 24 MP image size that I do not need yet and that only would slow down my workflow and flood my harddisks.