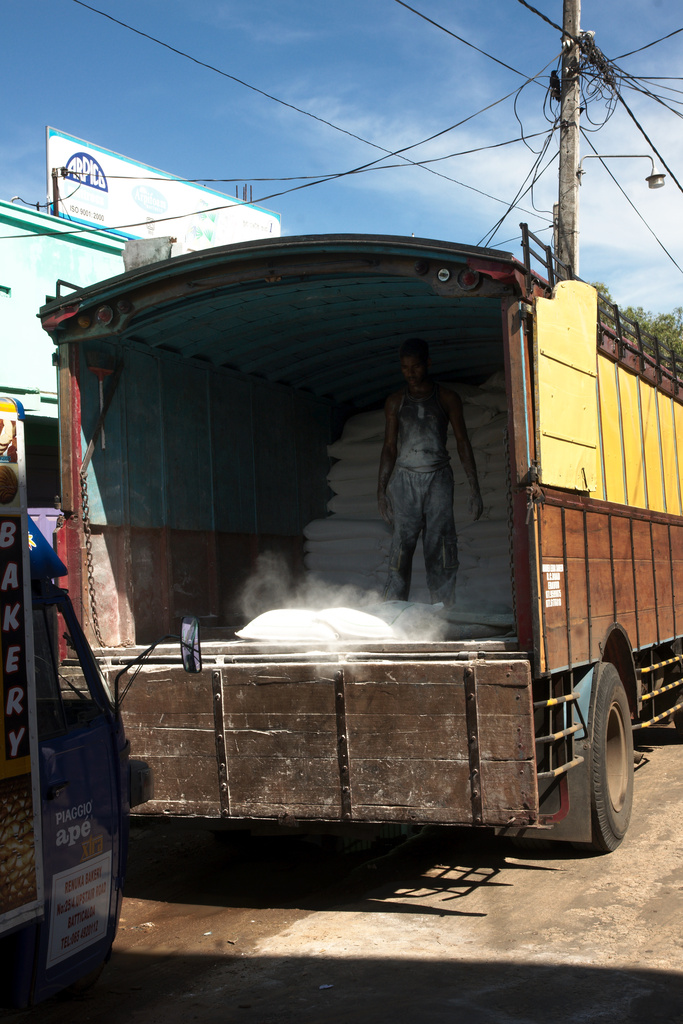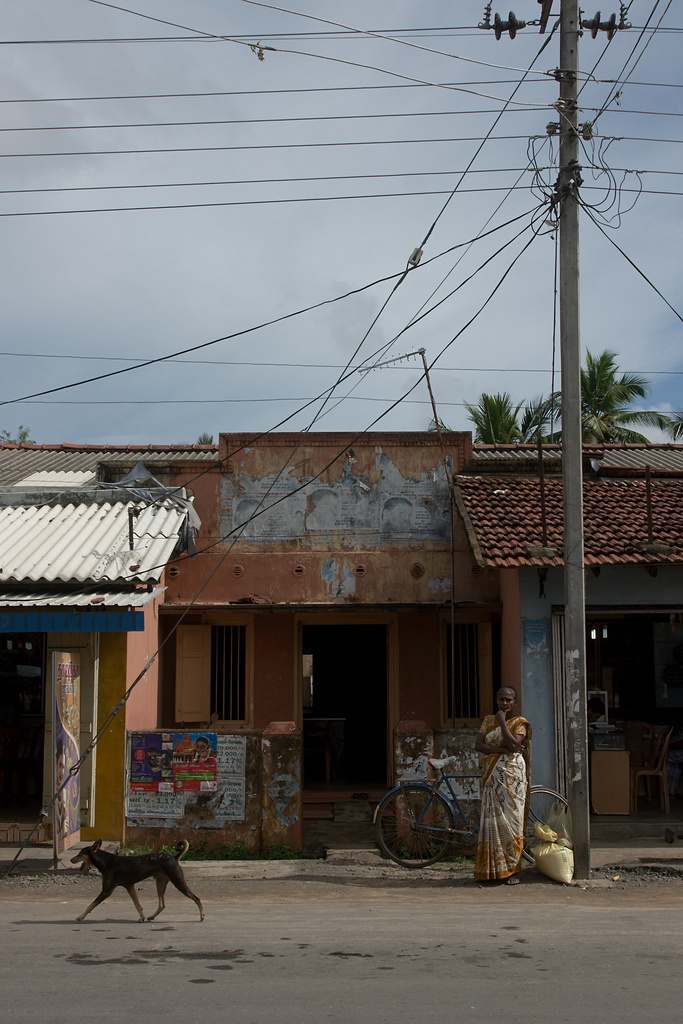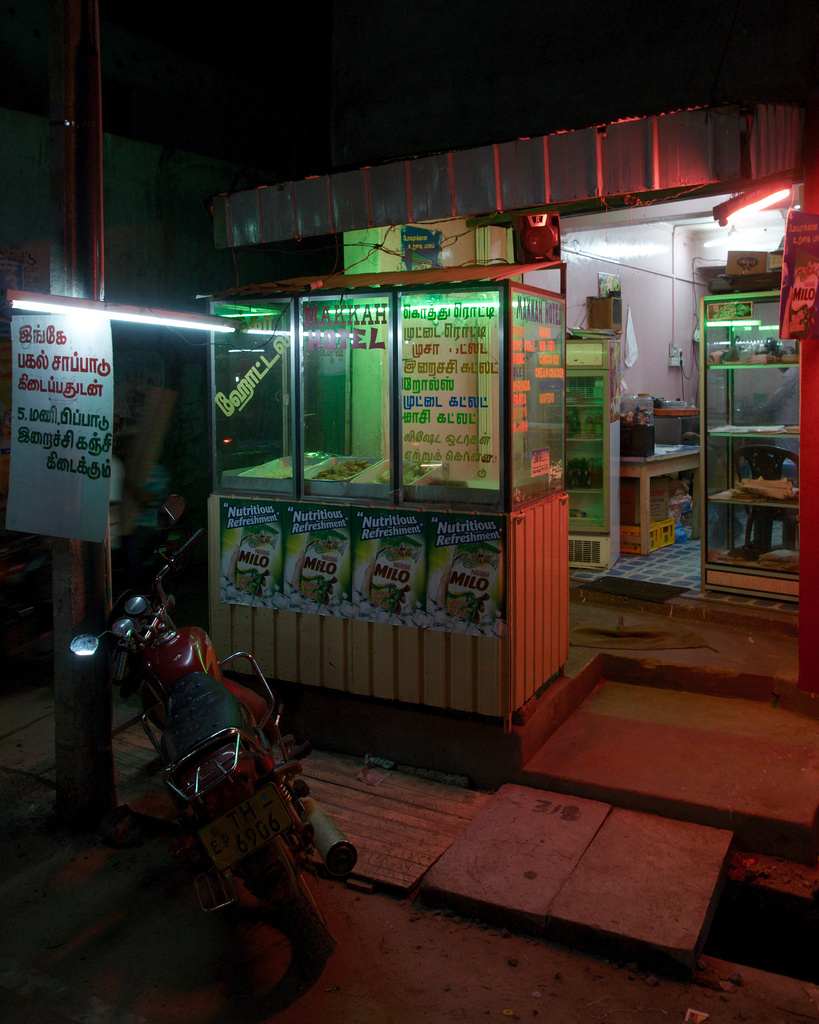 Hint: Clicking on one of the images opens a window with a large version of the picture
Two months ago I had submitted 20x30cm prints of these images to a German photo competion with an open theme. The organizer of this competition is active in the DVF, the German Photography Association, so I see this as a serious event. Alas, today I received together with my prints the following sentences (in German):
"Regrettably, these images got the second to last rating of the competition. Reason: There is lacking an idea and the images are technically flawed. Additionally, with the exception of "Bakery goods" there is not the least composition visible. To name only one example "Waiting for Transport". Here 60% of the image are wasted. The competition image would consist only of the lower, dark path with the woman and the dog. Everything else only distracts from this subject and is completely uninteresting. Of course, this lower part should be exposed correctly. These defects are visible in all images. Exception: "Bakery Goods". My question: How can the juror see the connection to this title/theme. From the shoes? From the broom? Again, the exposure here is incorrect respectively boring."
Now I had made one error when sending in the prints, and that was mixing up the labeling attachments for "Orderliness" and "Bakery Goods". I am, however, not sure if images should be judged by or along their titles.
That aside, the verdict left me rather puzzled. I do thoroughly enjoy these my images, and in the case of "Waiting for Transport" (and as well the misnomed "Broom, Wall, Shoes") I do see a composition and I believe that all parts of the picture are necessary and contribute to the image as a whole.
Is it possible that I simply chose the wrong competition for these images? And do I really have to to pimp my prints to a more saturated, contrasty style to meet the preferences of the jurors? I don't think I want to.