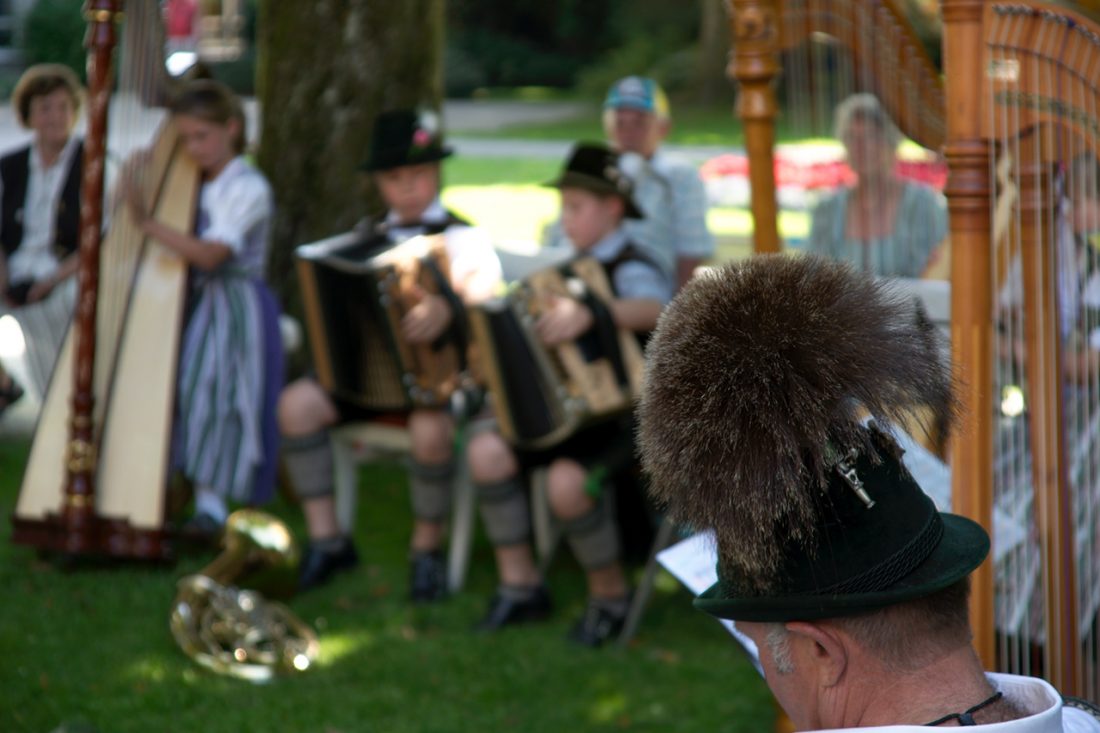 Spa Garden, Bad Reichenhall
On a July Sunday, almost 200 young folk musicians met in the Spa Garden of my hometown for several sessions. Each set of performers, single or group, was guided and moderated by an experienced adult, who explained the music to the listeners and motivated the musicians. Not only a great variety of styles and skills, but especially a lot of joy for musicians and the auditorium.
It's a bit like in photography: whilst consuming can be fun, participating is even more interesting.