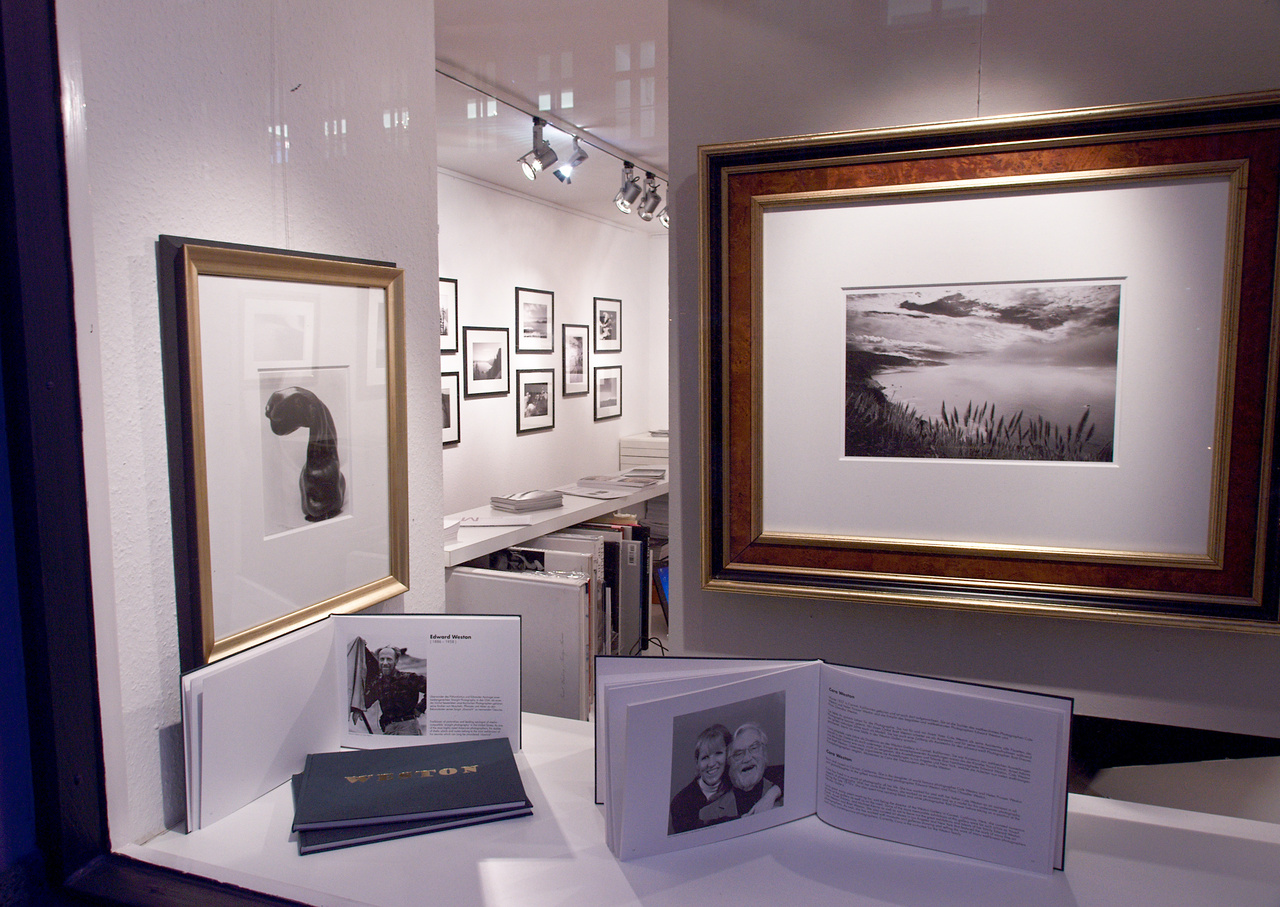 This can happen: you walk to see a show in a gallery, and get greeted by one of Edward Weston's "Pepper" images in the window. Ok, in this place, the gallery Stephen Hoffmann in Munich, it can't be seen as unusual, but it is still astonishing, kind of a mild shock.
The other very positive surprise were Cara Weston's images (You can get a good impression from her website): Very straightforward, technically perfect black and white photography, but with just the right amount of soul in the greatness of the exhibited west-coast landscapes to differentiate her way of seeing from the images of her father and grandfather (Cole resp. Edward Weston). Her "Waterfall And Trees" (here on her website) is a wonderful photography, a real landscape of a dreamscape, where you could ponder the question if that's a fountain or a waterfall. For a German, these American landscapes have their own quality, as it is is almost impossible to find similar sceneries over here. I don't fall in the trap of romanticising U.S. landscapes and landscape photography, but I certainly concede the attractiveness of Cara's photography.
Also very agreeable was the mood in the gallery, complemented by a interesting conversation with the kind gallery owners. A clear recommendation if anyone happens to visit Munich. The Jerry Uelsmann show scheduled for April 2011 will certainly see me as a visitor.