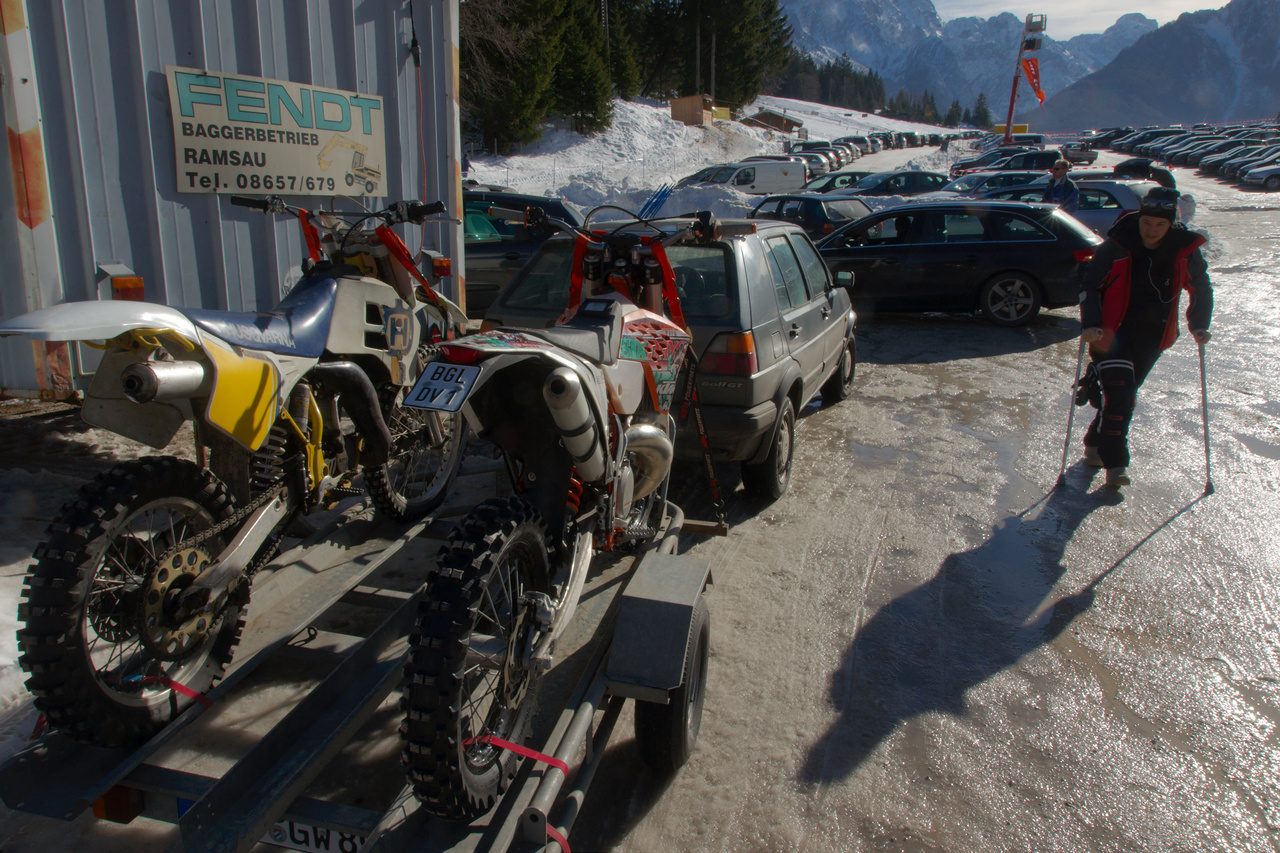 Not far away from the place where I discovered the snowy peaks for this month's wallpaper there is the parking lot for the skiing area.
Now, transporting skiers and catering them is not a lucrative business per se any more, so numerous events have to be invented and executed, until the last tiny remembrance bit of any alpine serenity has been expelled by blaring speakers and/or roaring exhaust pipes.
Sometimes, however, human fragility can send a small interrupt signal.