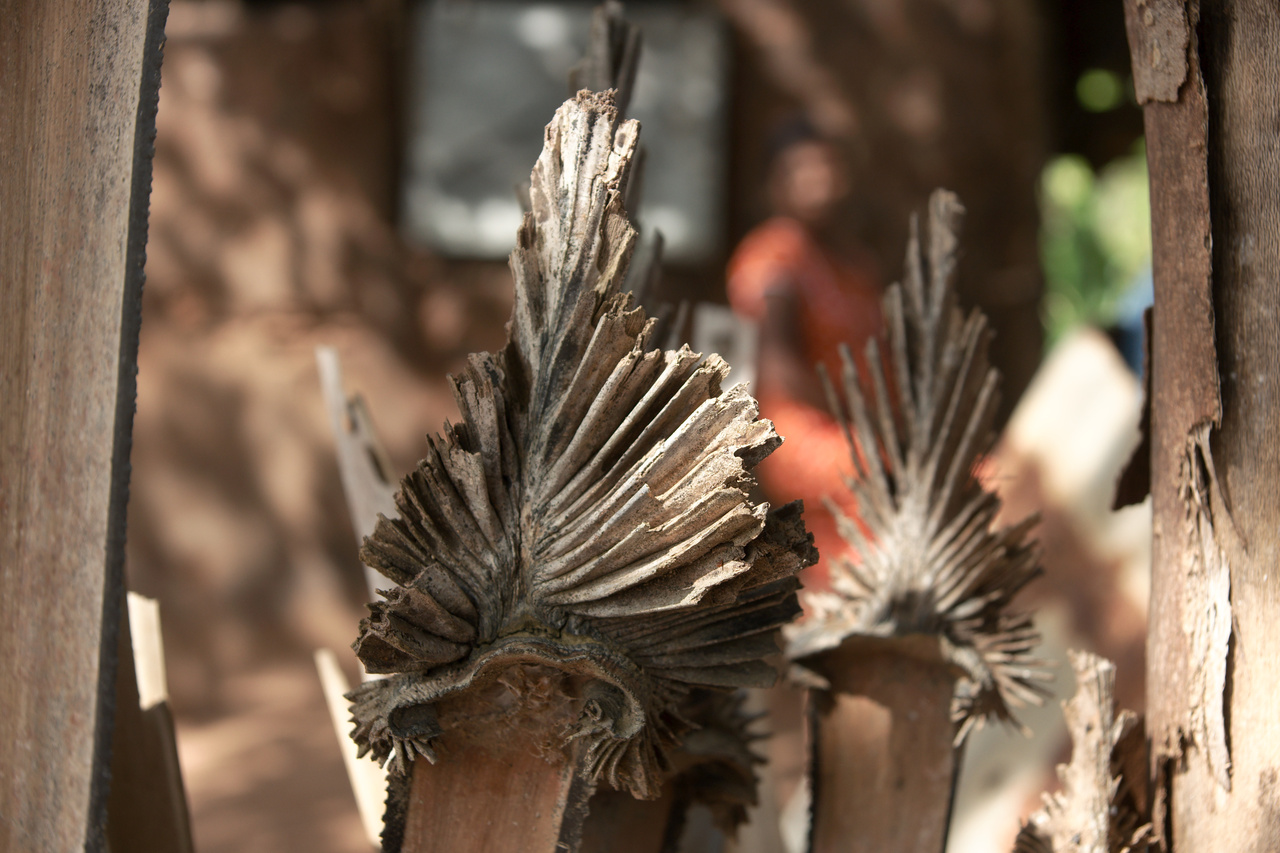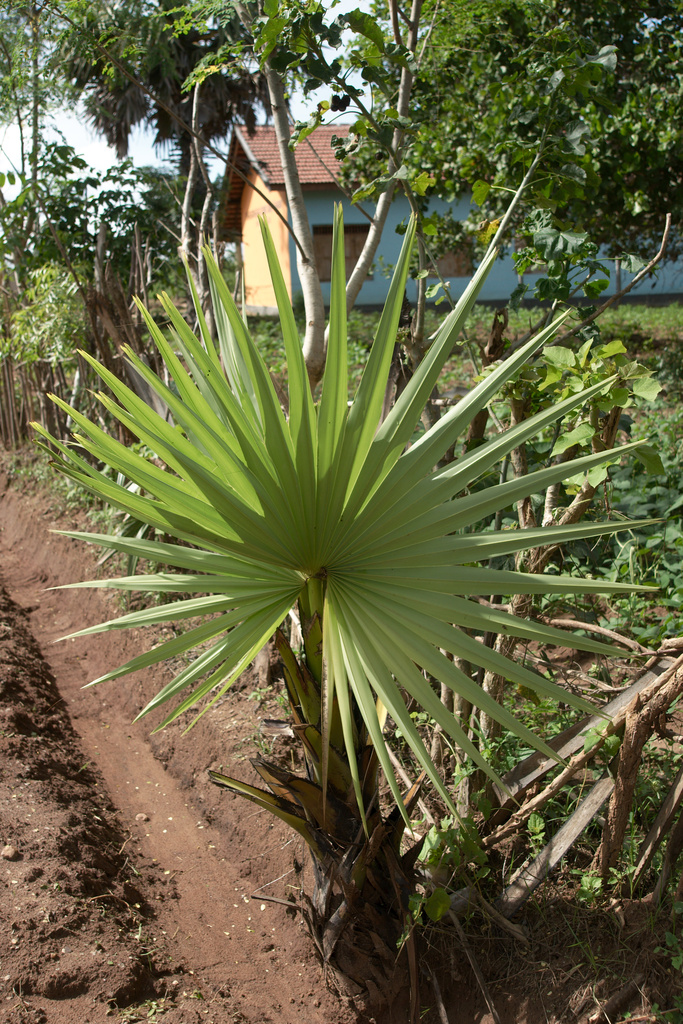 After Friday's tragic post it was hard for me to find an adequate topic for today.
The fences in Sri Lanka are continously fascinating me (therefore there's already a gallery of them), and this last visit I found not only those dangerously looking fencepost-tops, made from palmyrah stalks, but also a young palmyrah plant, showcasing this perfect star-shaped leaf, which's caulis later can be used for the fencing.
And as always – click on the images to see them much larger! This should work throughout the whole blog and also the galleries.