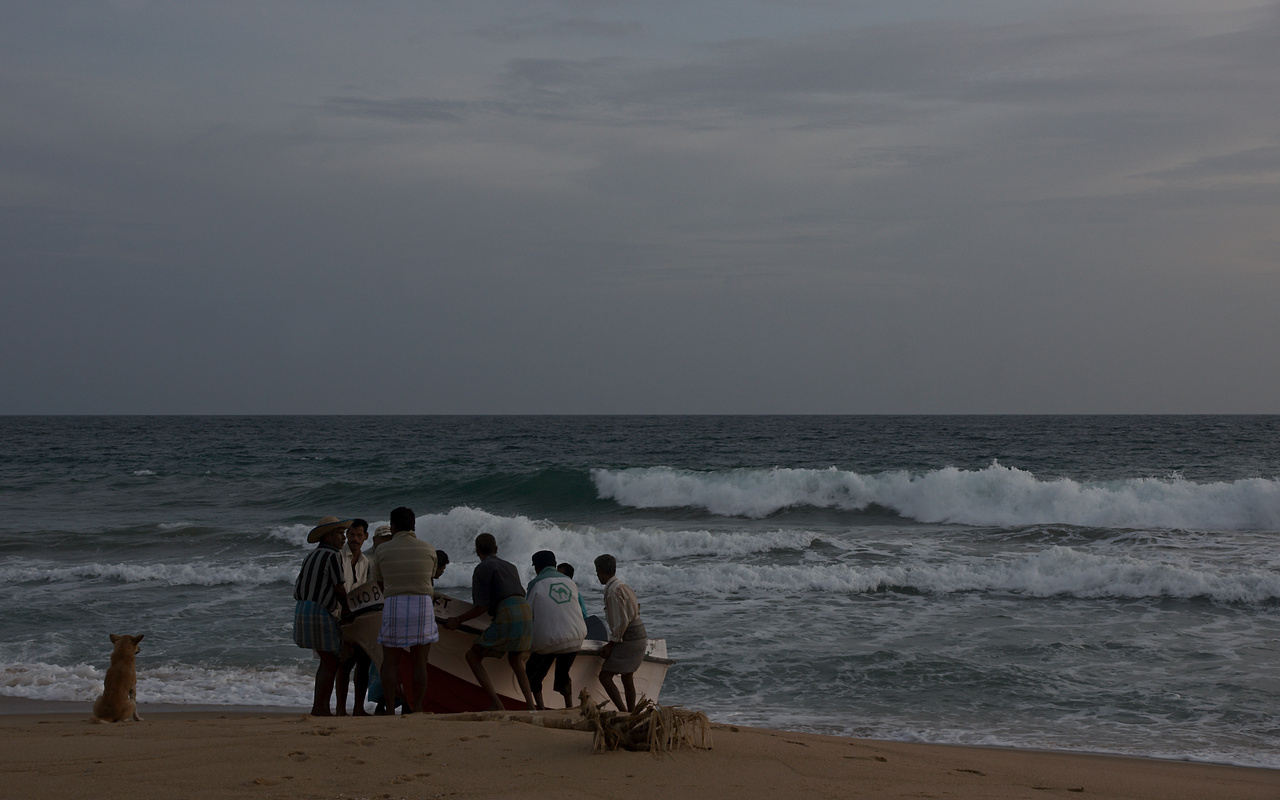 Sometimes, like here, the horizon has to be in the middle. And, another deviation from standard rules, only the lower half of the brightness scale was used. While the latter might need some modification for printing, viewed on a computer screen it seems just right.
Oh yes, and these fisherman are a recurring theme for me. Every image is different, so I never got bored visiting them early morning on the beach.
Oh yes, and as bigger is better, at least when viewing photographs on a screen, just click on the image to see it larger.