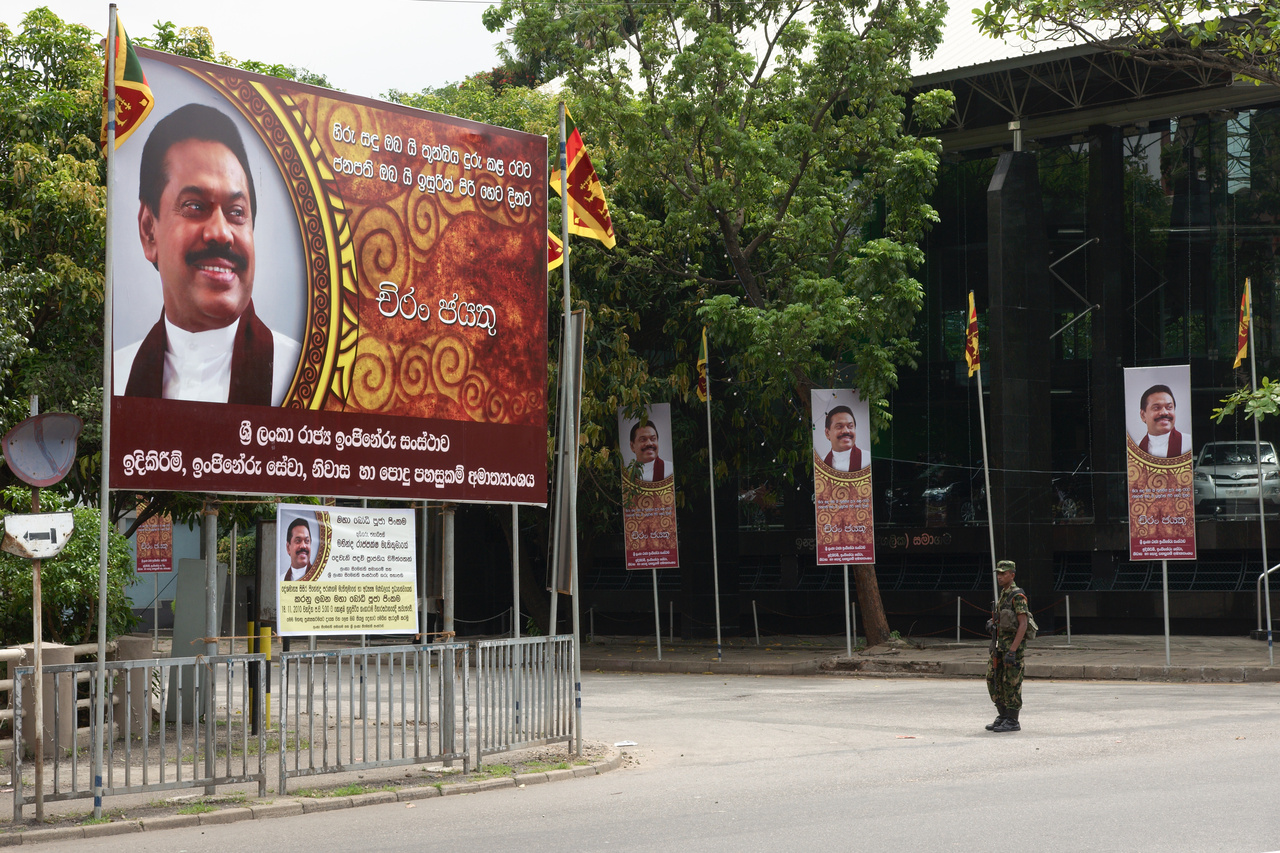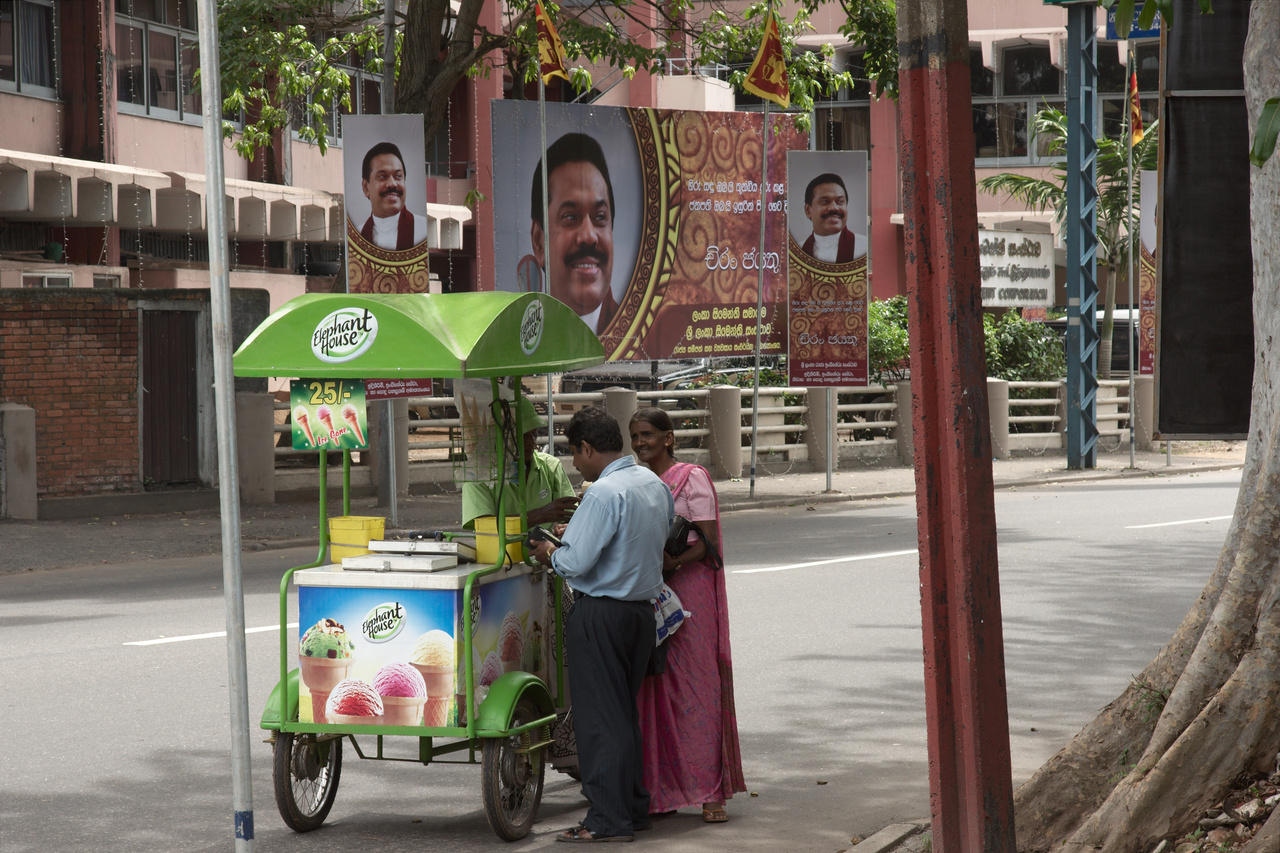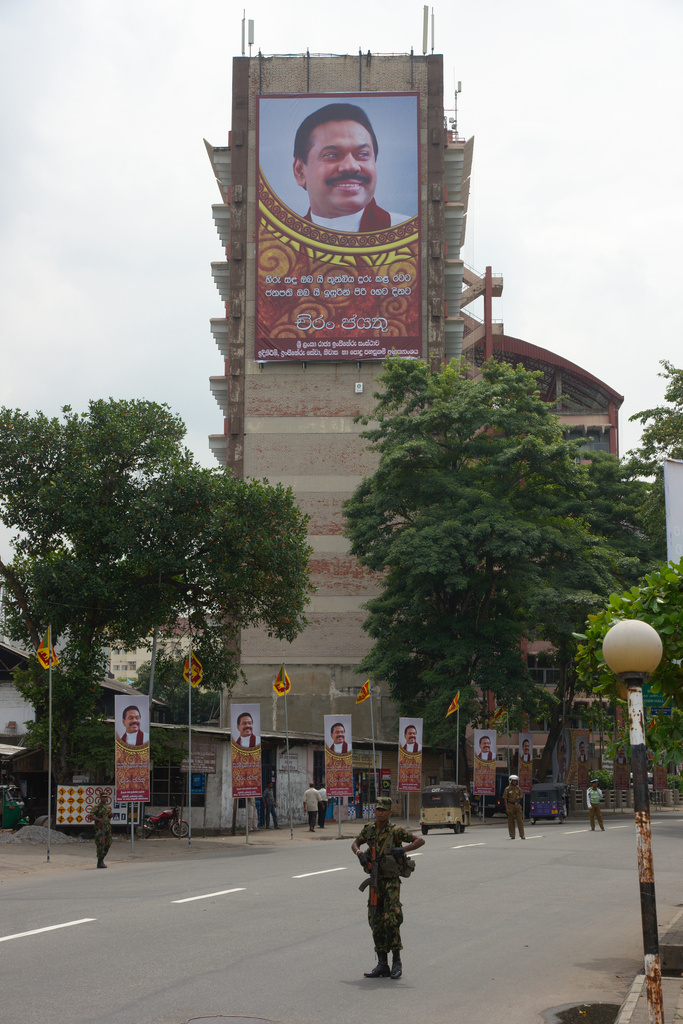 To take up the topic that I've started with a project contribution on Martin Storz's Public Eye Blog: Yesterday was the inauguration ceremony for Sri Lanka's president Mahinda Rajapakse. There are some doubts about the elections and their preliminaries, and whilst many of the people in Colombo welcome his presidency in the light of him having ended 30+ years of a bloody civil war, concerns about the way this country now is governed by the Rajapakse family remain. For more details just have a look at the wikipedia. Optically his inauguration was impressive, to say the least. Thousands of his portraits were distributed throughout the city of Colombo, together with flags of Sri Lanka, – a personality cult hitherto unknown in this country – and chains of lights now illuminate his posters at night (and I didn't bring a tripod!).
Today's images are only a starter, I have yet to decide if I make up a small gallery of the best of the rest, or if I serve them one-by-one.
Update: I just had to learn that the English Wikipedia, unlike the German Version, does describe Pres. Rajapakse in an almost exclusively positive way, highlighting his achievments in fighting the worlds no. 1 terrorists. This should ring a bell with you… Maybe better also look at the pages of Amnesty International and Reporters without Borders.