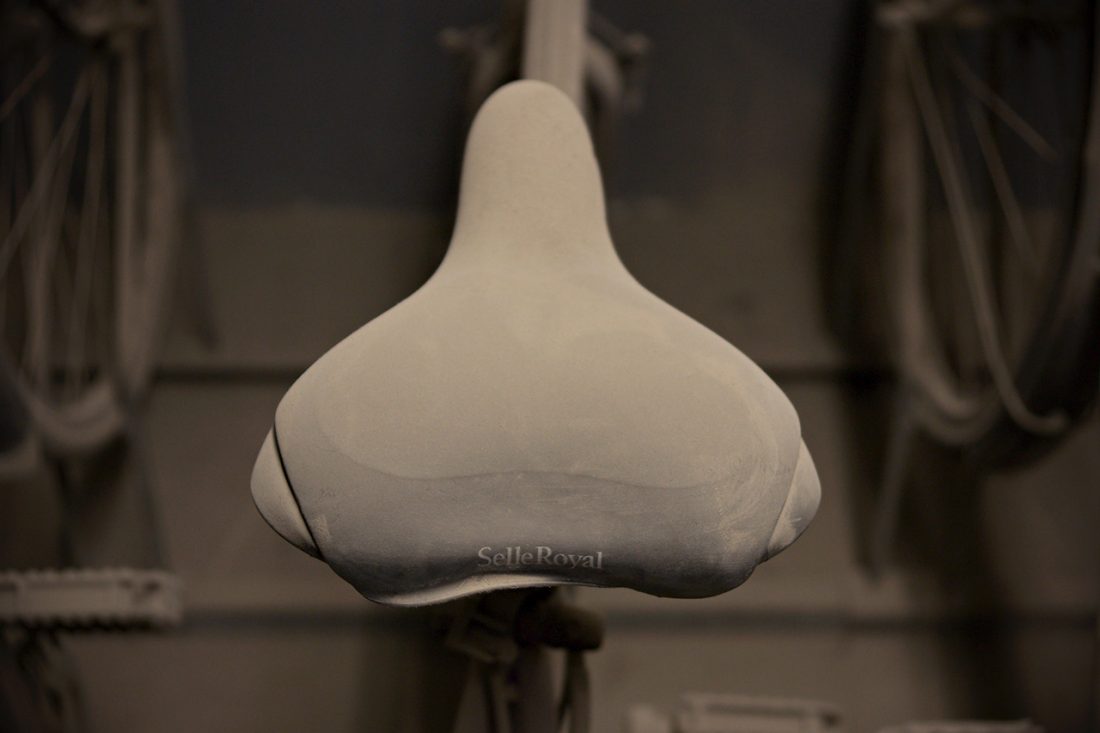 It seems that commuting problems become a root of photographic endeavours: The "Batticaloa Fences" gallery finally was realized due to a delay, several of my commuting images resulted of unplanned stops, and today's mini gallery of the "Dust Bikes" resulted from me leaving too late for the station and missing the train for just seconds…
I'll have to explore the kind of mysterious connection that exists between those two unrelated kinds of events.
Anyhow, here you find a small gallery of "Dust Bikes" that grabbed my attention in a dirty garage under a office building. Beyond the incredibly soft surface I found the idea of such a powdered bike fascinating: This coating is the result of probably monthes of standstill, the plain opposite of the movement a bicycle is meant for.