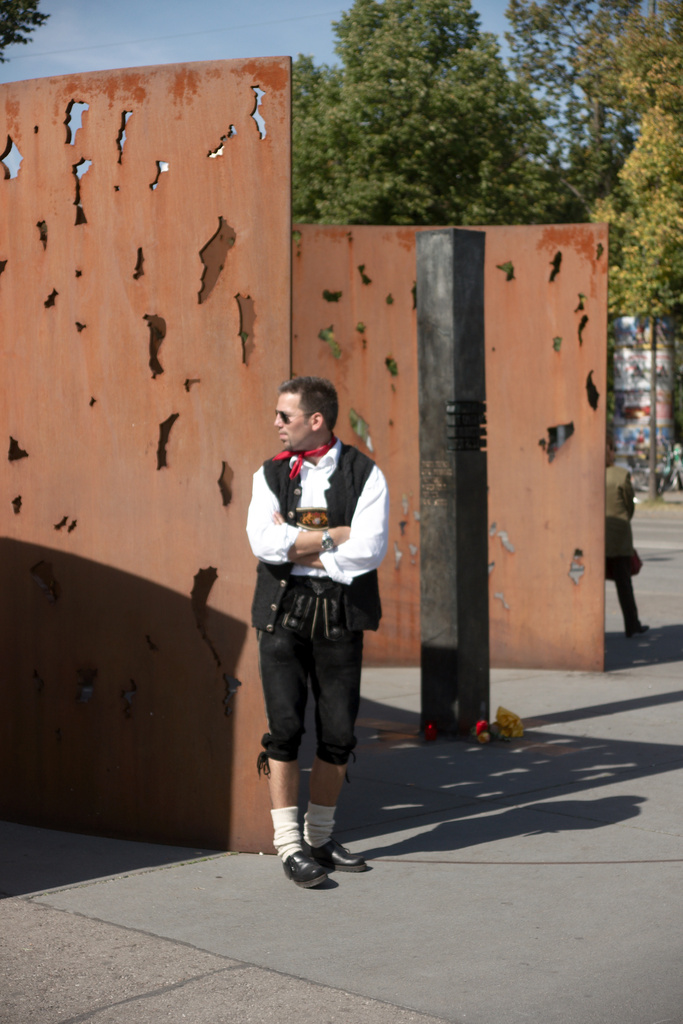 October September 26h, 1980: Thousands of visitors are entering the Octoberfest in Munich through the main entrance. Suddenly a detonation shreds the constant flow of people: A right-wing extremist had detonated a bomb inmidst the crowd, killing 13 and wounding hundreds. The attacker, too, got killed in the explosion.
At that time Germany was still in a state of fear of terrorist attacks – from the left side. And in that climate a right wing bomber did not fit in. The ruling conservative party in the state of Bavaria very fast came to the conclusion that this had to be a single perpetrator, and the state attorneys after a while agreed. As the culprit was dead, this of course was the most convenient solution. Already in 1982 all court exhibits were destroyed, long before DNA analyis for example could have helped to identify the contacts of the attacker.
Today, as every year, the Lord Mayor of Munich laid down flowers in a small commemorative event. There are multiple wishes, supported from his side, to take up the investigations again, yet the Bavarian State Government (still the same conservative party does rule) up to now does block.
The image shows the memorial for the victims of this crime, with an innocent, typically masqueraded Octoberfest visitor, probably using the memorial as a meeting point.
Update: Steve notified me that I had given the wrong date of the bomb blast in the original post. Thanks!