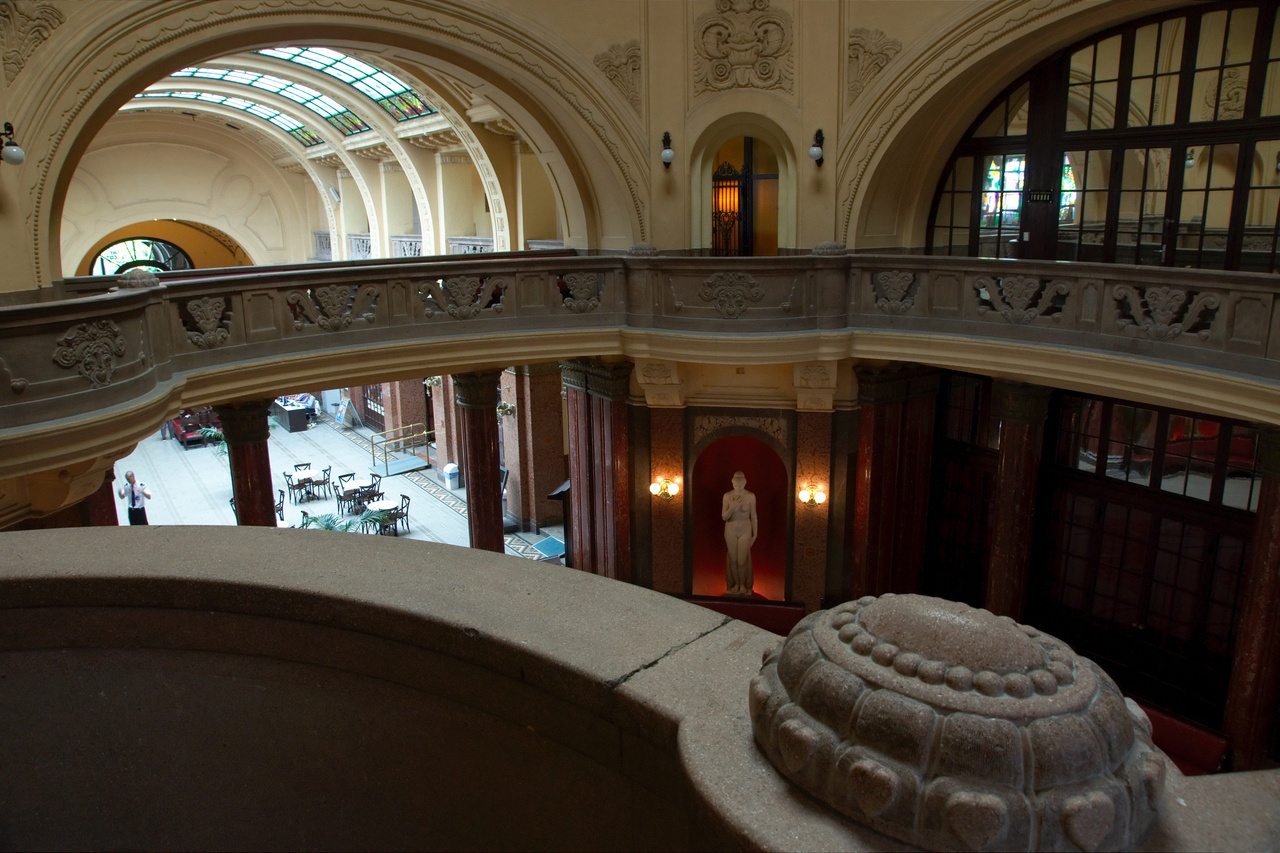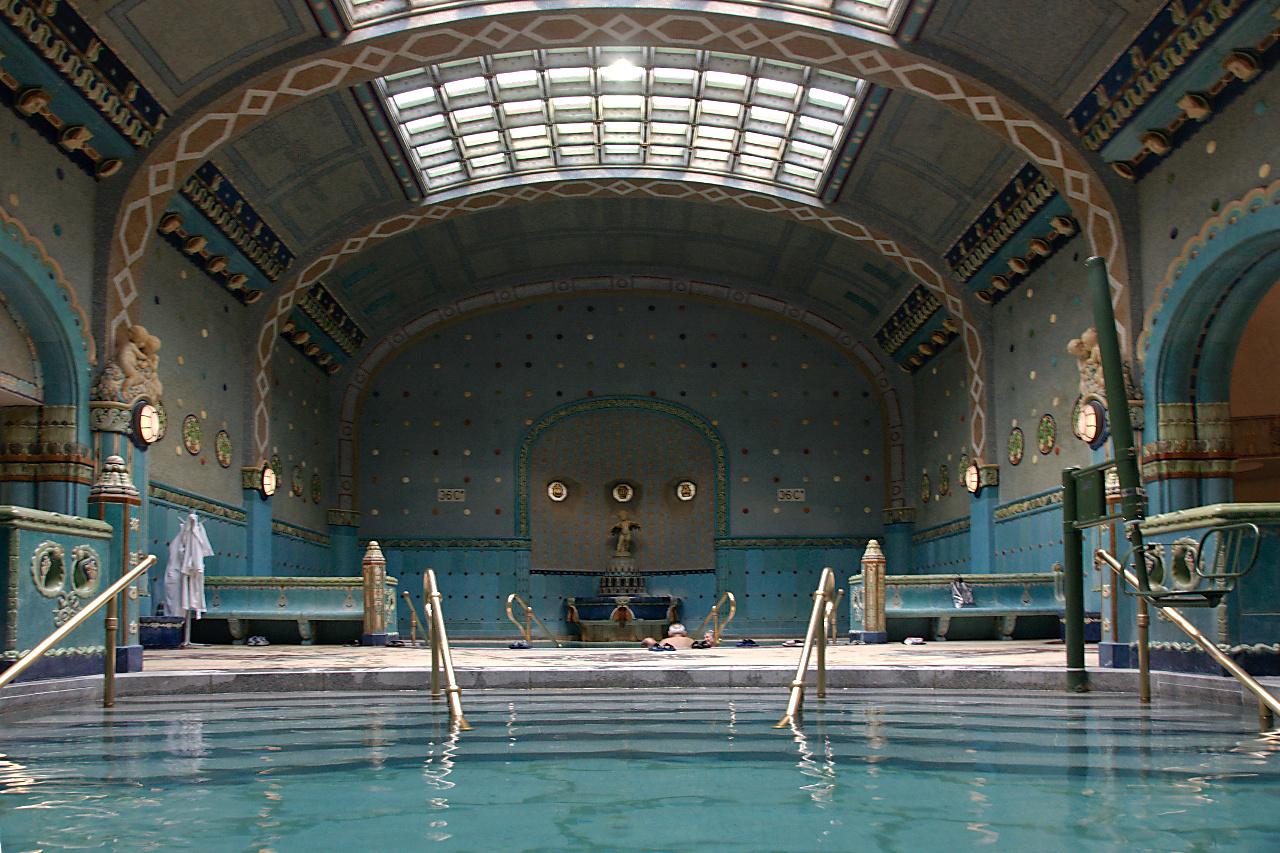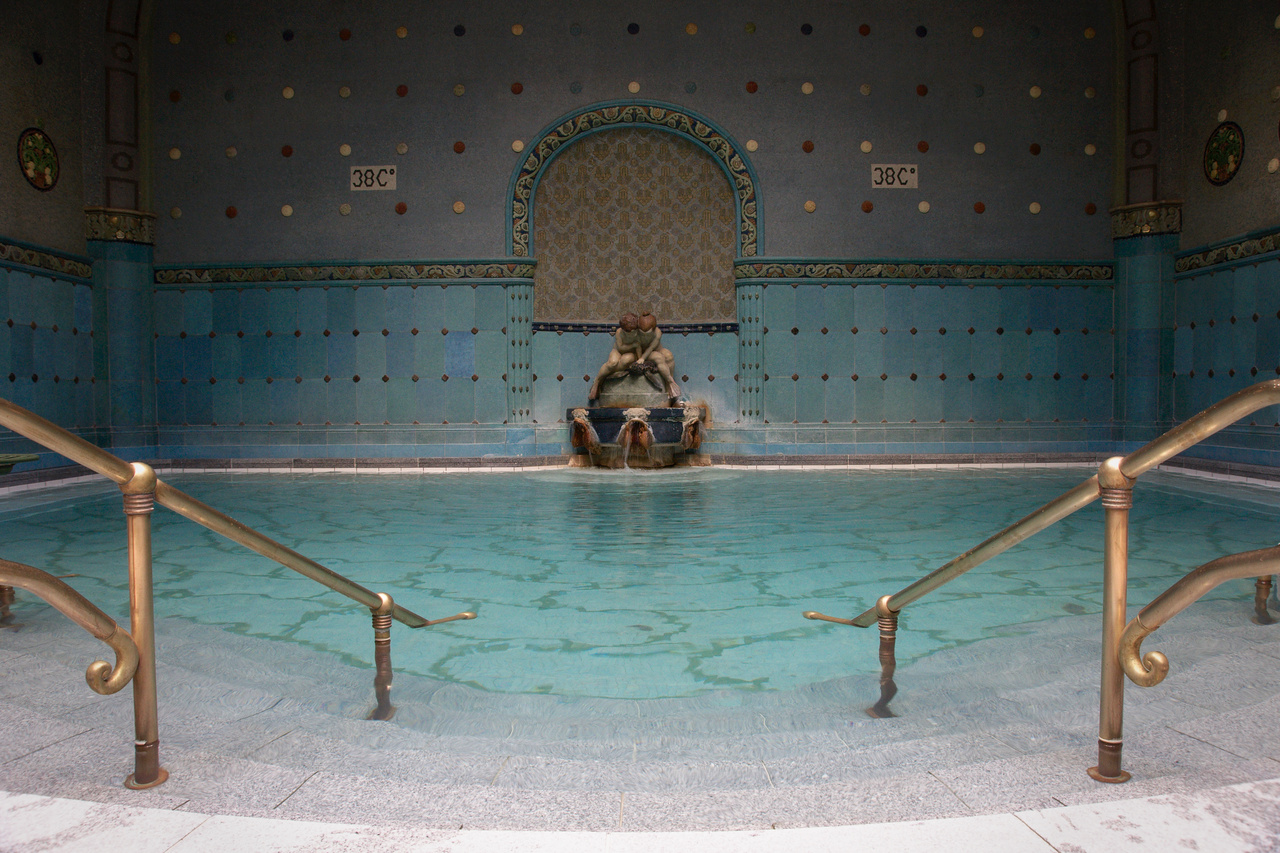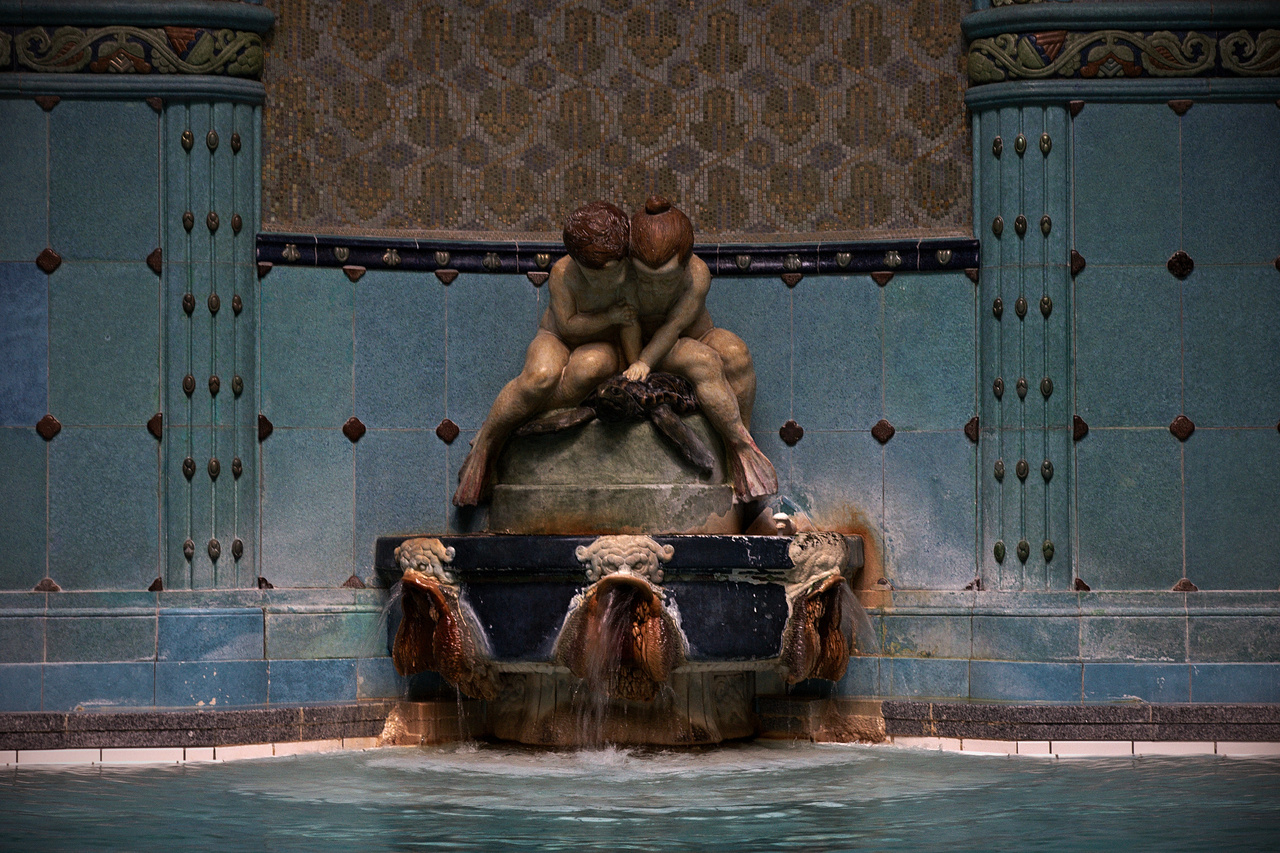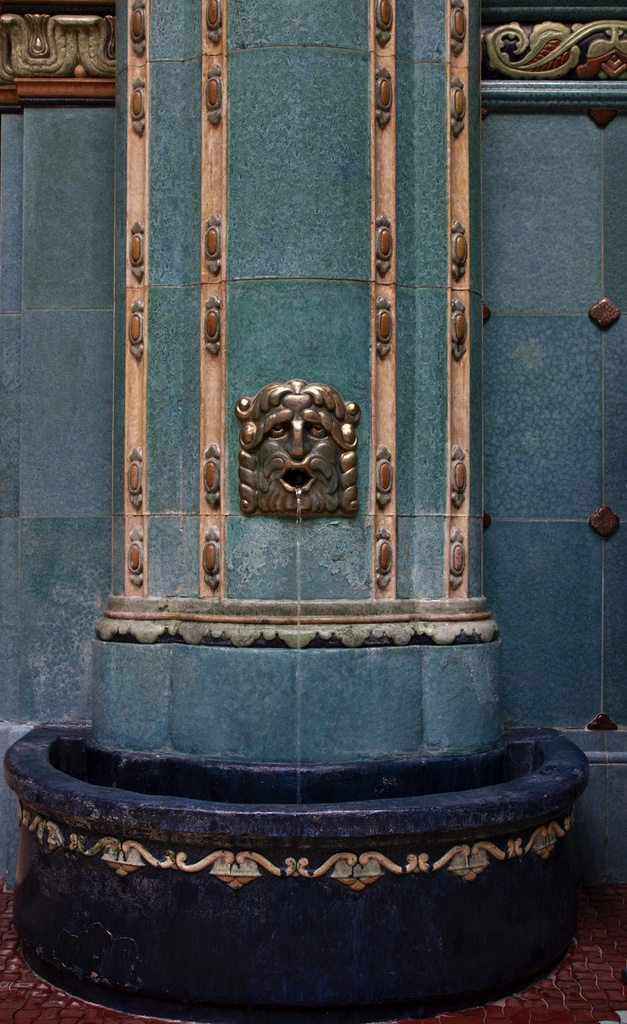 I am posting this from back home again. The trip was short, intense and filled to the brim with interesting discussion about our project's features like thermal mapping of city quarters as a support for decisions to thermally renovate buildings in order to cut their CO2 footprint. Photography was for the fringe time, like early in the morning. At that time only some locals were already in the thermal bassins (they open at 6 a.m.) and the relaxing effect was proportional to the absence of other hotel guest's idle chit-chat.
Built in the style of the Vienna Secession, the Gellert Bath was opened in 1918, and since then the thermal bath has changed only marginally. The thermal fountains in the underground provide the hot water for the basins since the 13th century, throughout the times when the Turkish occupied Hungary, up to the very presence.
Update: I added one more image from the Bath – I hope my fascination for the room and its colors gets transported.