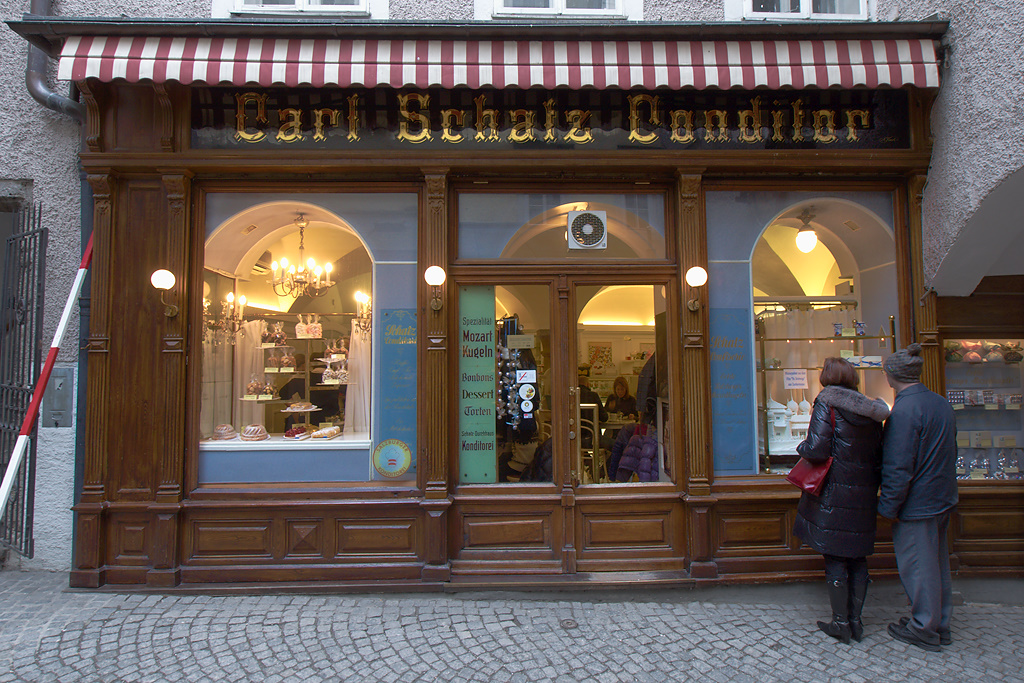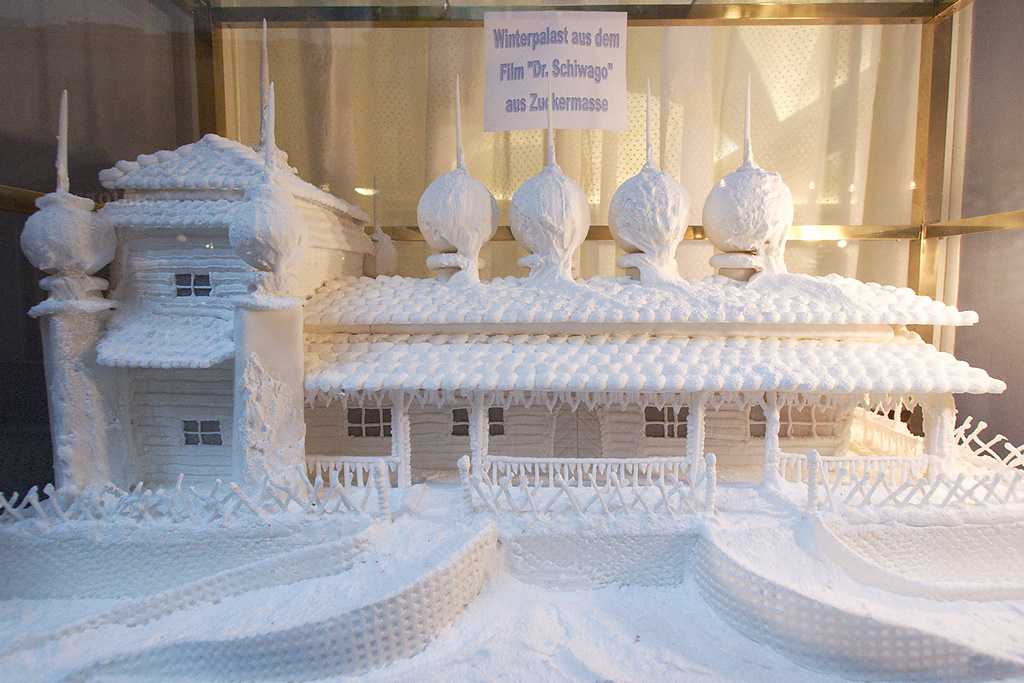 Located in a "Durchhaus", probably best translated as a combination of passageway and courtyard, is the Cafe Schatz in Salzburg. From all the Cafes – and as a coffeine addicted I do know many – this seems to be one of the eldest and most traditional ones in Salzburg. The coffee is great, so is the pastry, and the whole institution including the waitresses has an aura that seems unchanged from maybe 40 years past.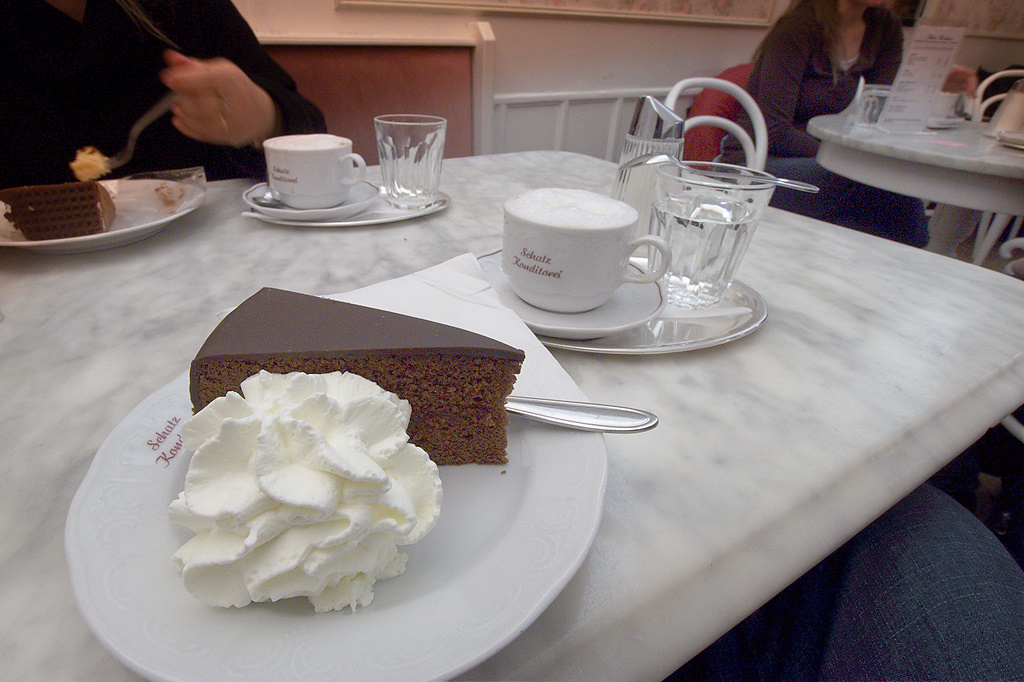 This is even more stunning as many of the streets in Salzburg now are governed by the great international brands, leaving less and less space for local flair. So the "Cafe Schatz", and "Schatz" means treasure, really is a precious place, moody and relaxing (at least off season).
Update: I had edited the first version of the lead image on a color calibrated, yet not brightness calibrated monitor, and this resulted in an image that was way too dark. Lesson learned: I wil redo the calibration and double check the brightness level instead of using the all-auto setting.