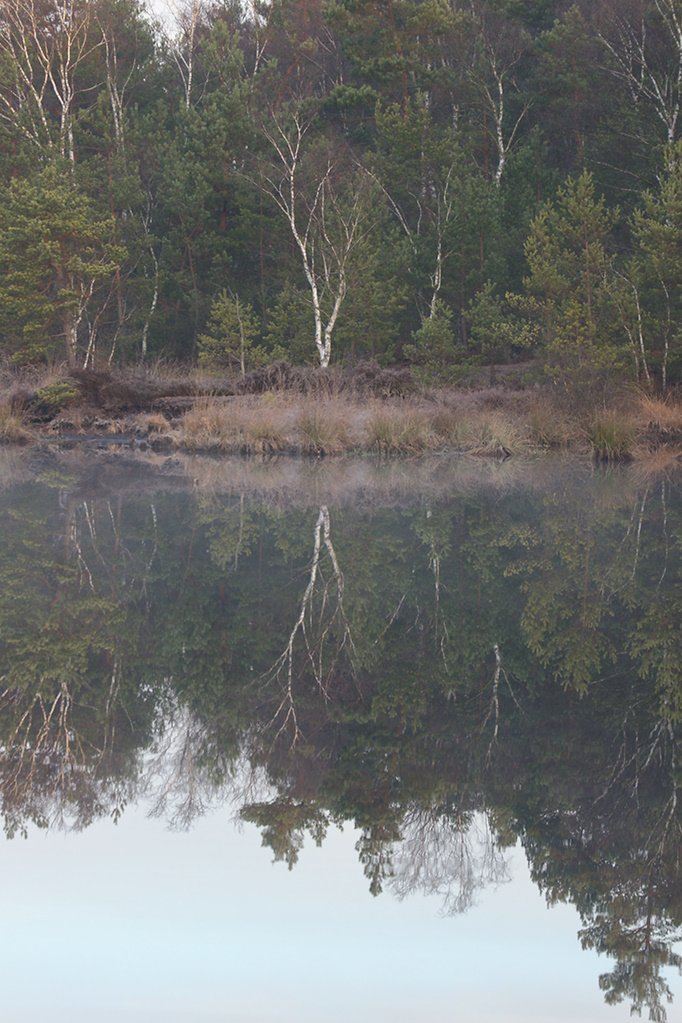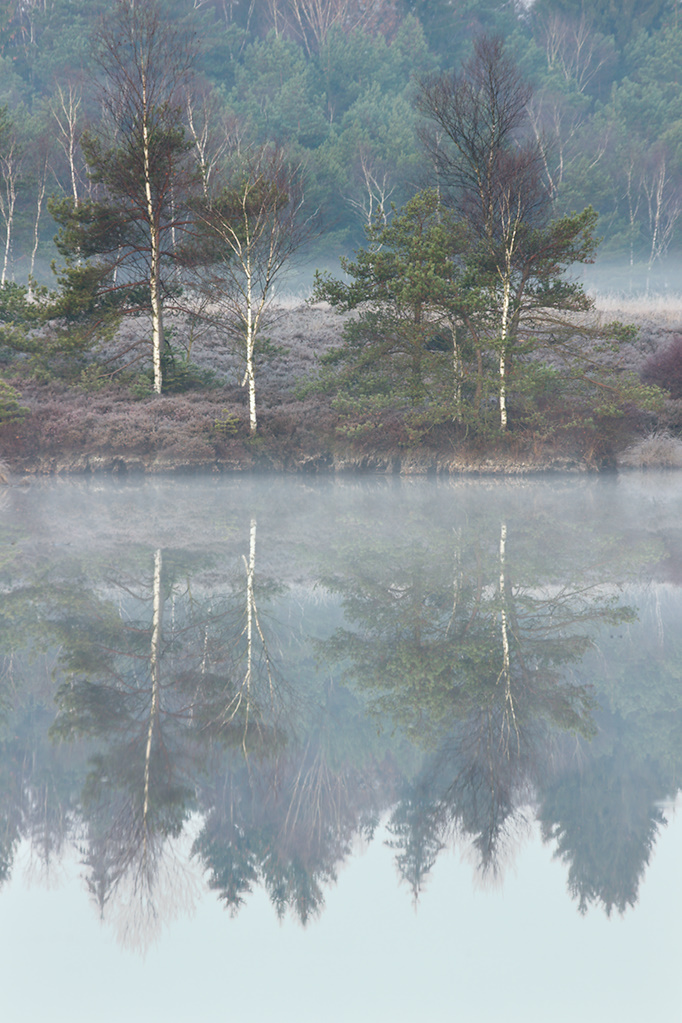 The various groups of birches, just at the border of the tarn and interspersed into the pines in the elevated areas form excellent graphical elements with their white bark. The morning hours were not really cold, especially not for november, but this year we have the warmest november since 35 years.
Oh, but don't care – our elected and not so elected leaders won't bother when meeting in Kopenhagen (at least most of them). The most important thing is this generation's prosperity – which is only relative when 1/6th of the world's most affluent state had to live in 'food uncertainty' in 2007.
Song of the day? 'Oh what a wonderful world'. What else.
Update: try to see the pictures at least in 1024px height by clicking on them – the downscaling to the posted size lets vanish quite some details.