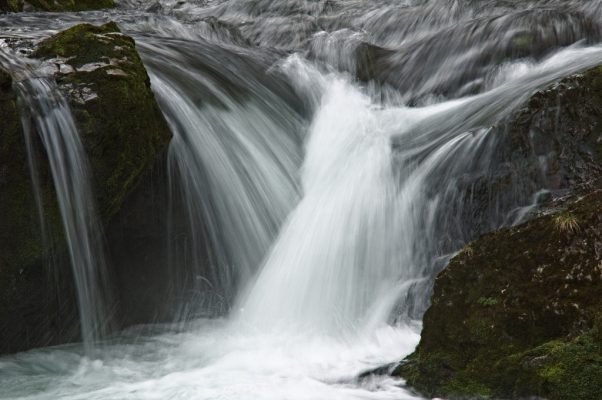 recently i had discussions with colleagues of the local photo group about moving water in photography. there are obviously two fractions: flow haters aka. freeze lovers and soft flow lovers. whilst the latter enjoy the extension to the human eye in form of the camera's ability to show the movement of the water, the first party bluntly rejects such pictures. for me, both forms of rendering are valid but I do enjoy very much the flow, expressing a distinct feeling of time passing, energy coming and dissipating and offering the eyes and the soul a place to dive in, melt in and re-unite with nature.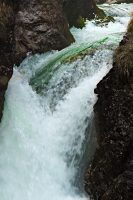 the little Weißbach canyon becomes more and more a place of rest and regeneration for me, and capturing the stimulation of all senses in a photography is an everlasting challenge.
the image to the right is a crisp rendering of a spot nearby, strong more in the colors and in the v-shaped direction of the falling waters.