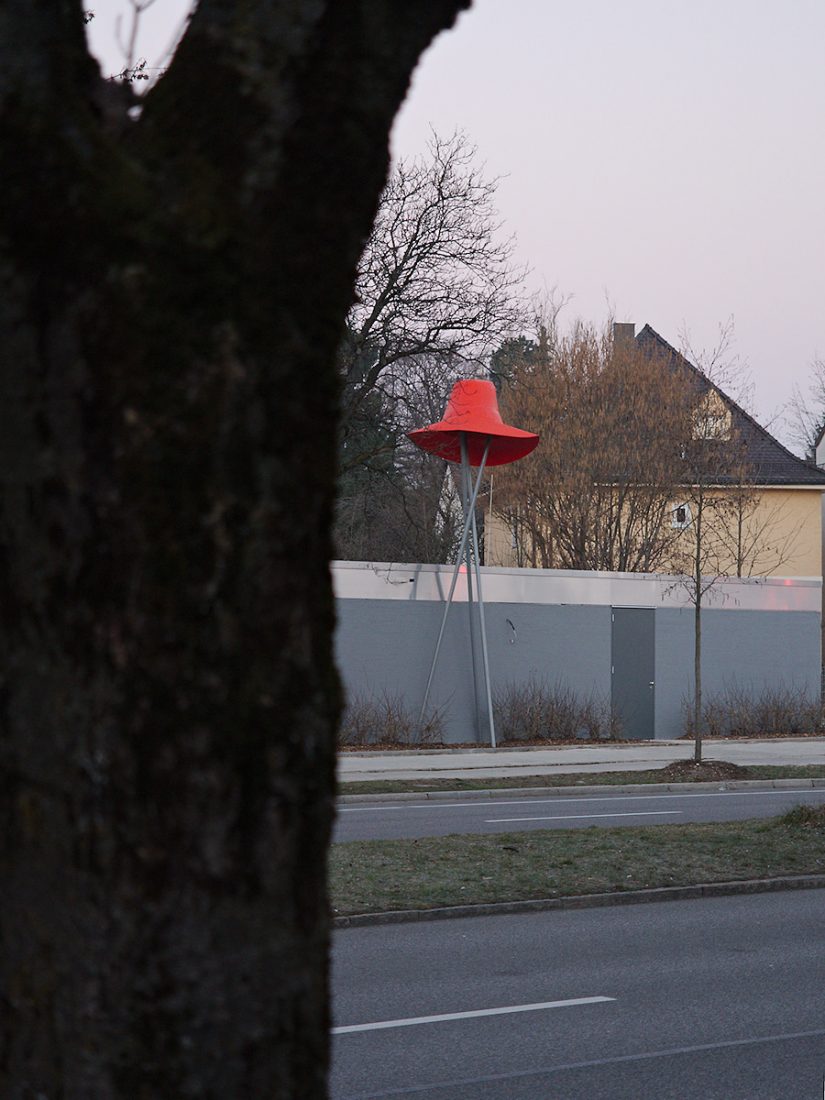 According to German law, every kid from age 3 upwards is entitled to visit a nursery or kindergarden, if the parents decide so (and many simply have not much choice for reason of their economical situation). Therefore a lot of new children's day care facilities are built and staff is in high demand. One of those nurseries was built next to the bus stop I use for commuting, and their label, a red hat on three poles, makes up for a nice landmark.
And this is an enjoyable consequence of photographing: Attentively seeing the smaller and bigger changes, and becoming sensitive also to the not spectacular things. It's not that I wouldn't look forward to my next trips, but this joy even gets intensified by the ability to find the interesting things wherever I am.
When I set out for my new photographic life some years ago, I had planned to concentrate on landscapes, and so some books of iconic landscapes and their photographers live on my bookshelves. But classical landscape photography is nothing that would go well with small kid(s) in the family, and so gradually my interest turned to the urban landscape that is so easily available during daily errands, commuting, business trips or even short walks in the late afternoon. As I am professionally occupied with urban areas and privately interested in determining factors that shape the physical manifestations of society, it is just natural that I try to create images that transport my own reflections on this topic.