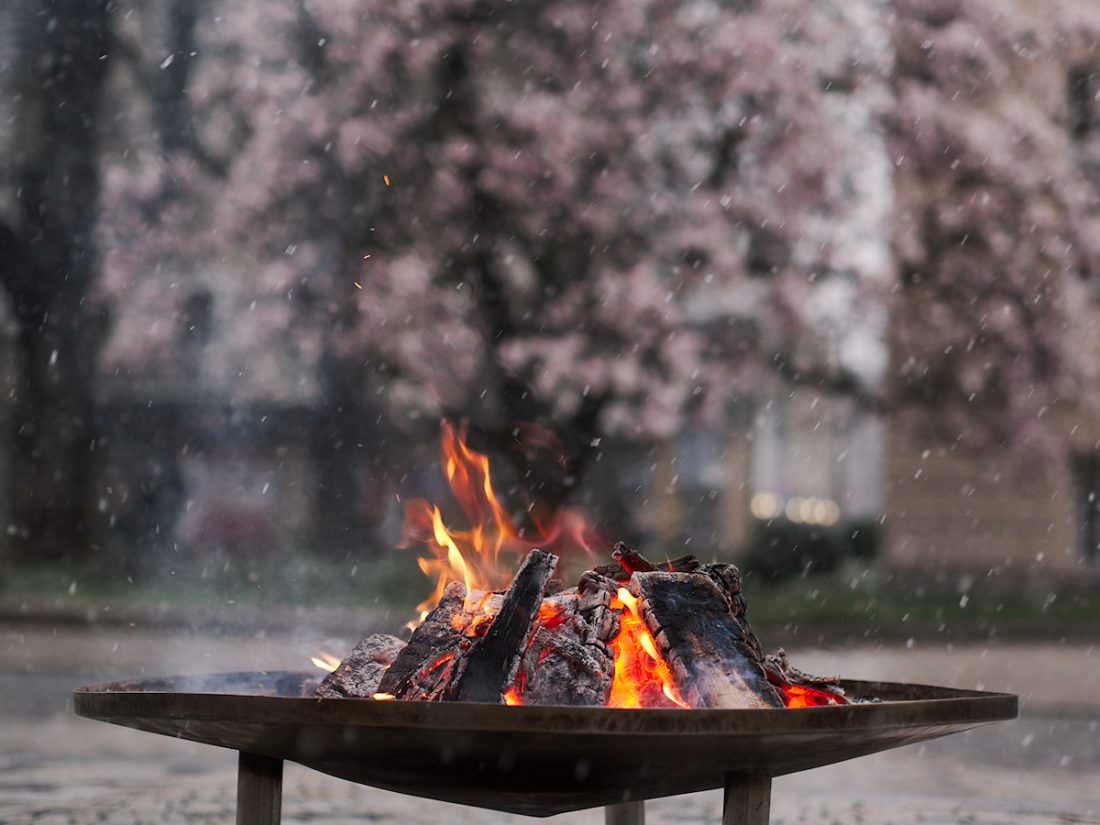 Bad Reichenhall, Bavaria
The Easter Fire is lighted at 04:30, before the holy mass, and churchgoers assemble here before entering the fully dark church. When service was over, the fire was still burning, nicely contrasting with the snowflakes.
Update: Tyler Monson of More Original Refrigerator Art fame gave me a hint about the color balance beeing slightly off in the first version of the image (now in the thumbnail to the right). Of course he was correct, and when revising the image I marginally adjusted tint and saturation (the latter only outside the fire), and I have to admit that the missing cyan offset now makes the image a lot more attractive. When you click on one of the images to see it large, you can easily switch forward and back again. Thanks, Tyler!