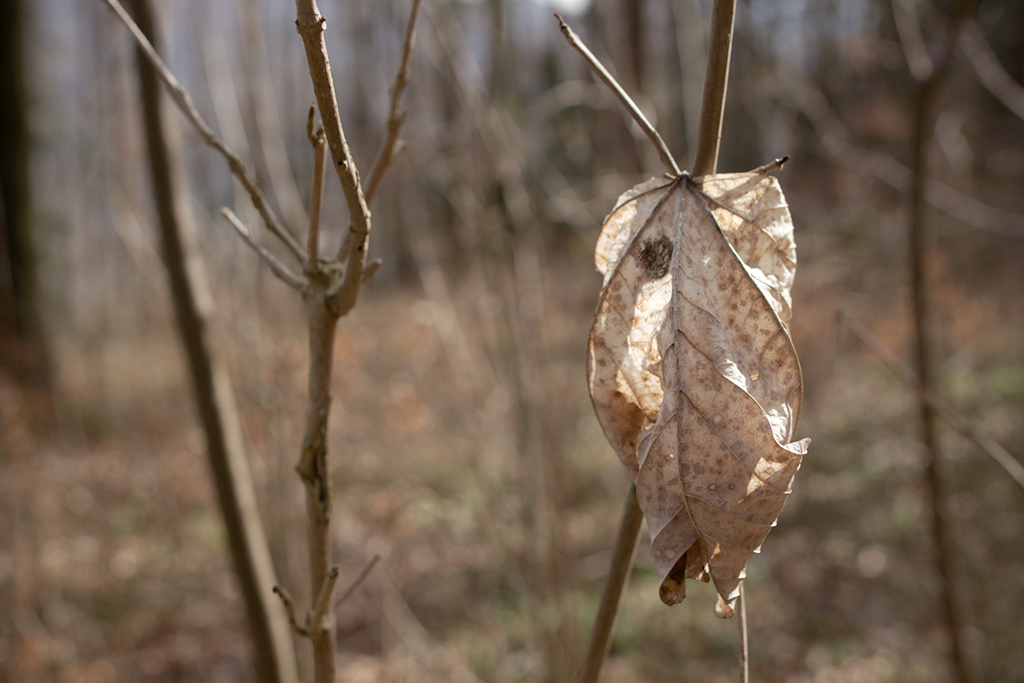 One more addition to my collection of leaves that could not complete their fall to the ground. My subconscious associated Leonhard Cohen's "Suzanne" with it, but in spite of re-reading the lyrics I could not find the chain of arguments.
The other leaves you can find here in in this small gallery.
A Happy Easter to all, together with my deepest wishes for peace.