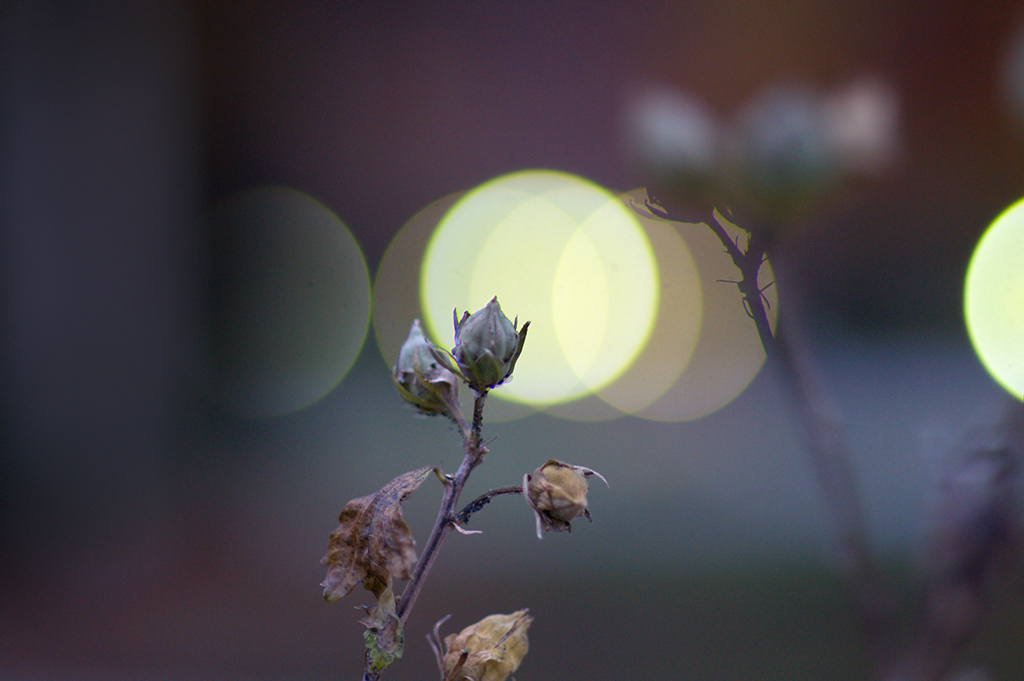 Today's flat light didn't bring much inspiration. So I went out only when daylight was fading already and I could expect the street lights to be switched on soon. Their bokeh gave the twist I was looking for to these old, dried efflorescences.
In her comment to Warm yellow, Martina asked: "what is it with bokeh that is so nice?". My gut-felt preference for those airy disks and blur would not make up for a good answer. But considering the special techniques photography has, and their difference our human vision perceives a field of view, I think both items, airy disks and blur, make a big difference. When the eyes scan a scenery, focusing to the different planes happens very quick and usually without a decision, so these artifacts will be eliminated usually before they reach conscious recognition. The only situations where they might get recognized by the eye are stress or overload situations: reflections of lights on a rainy windscreen at night, glistening sunlight on a rippled water surface: Then for a moment those artifacts will stay as the eye simply does not find focused and therefore prioritized items to replace them with.
But for my photography, the gut feeling of course remains the decisive factor.