the regular "der thumsee brennt" (burning lake thumsee) open air concert of the philharmonic orchestra met mixed weather yesterday. the concert itself had to be interrupted several times due to drizzling rain, but the fireworks went off into almost clear sky.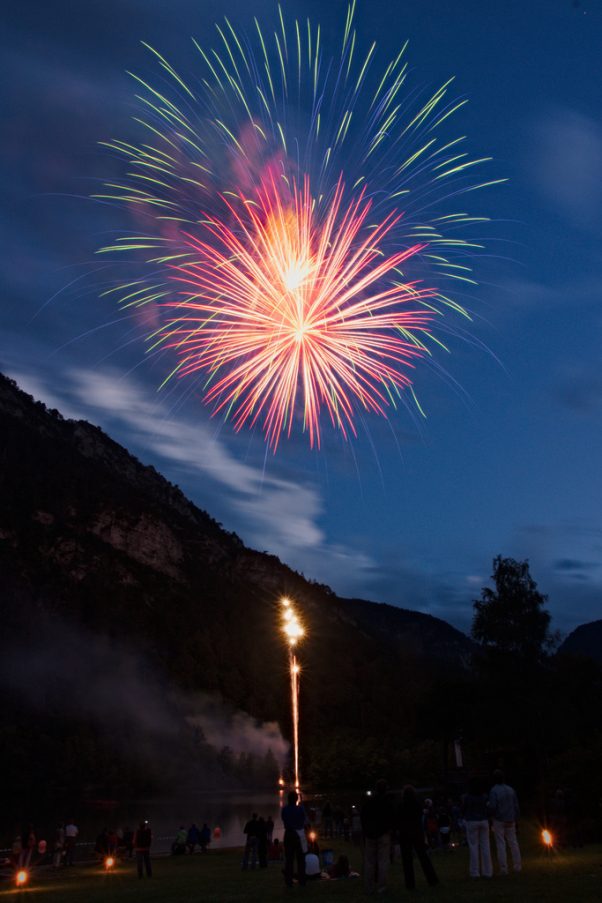 i had a vantage position a bit outside of the festival itself and so i could capture some foreground with the fireworks. shooting raw + jpeg this time, i was astonished about the a700's jpeg quality straight out-of-camera, but ended up again with hand-tweaked (or should i say lightzone-tweaked) pictures from the raw.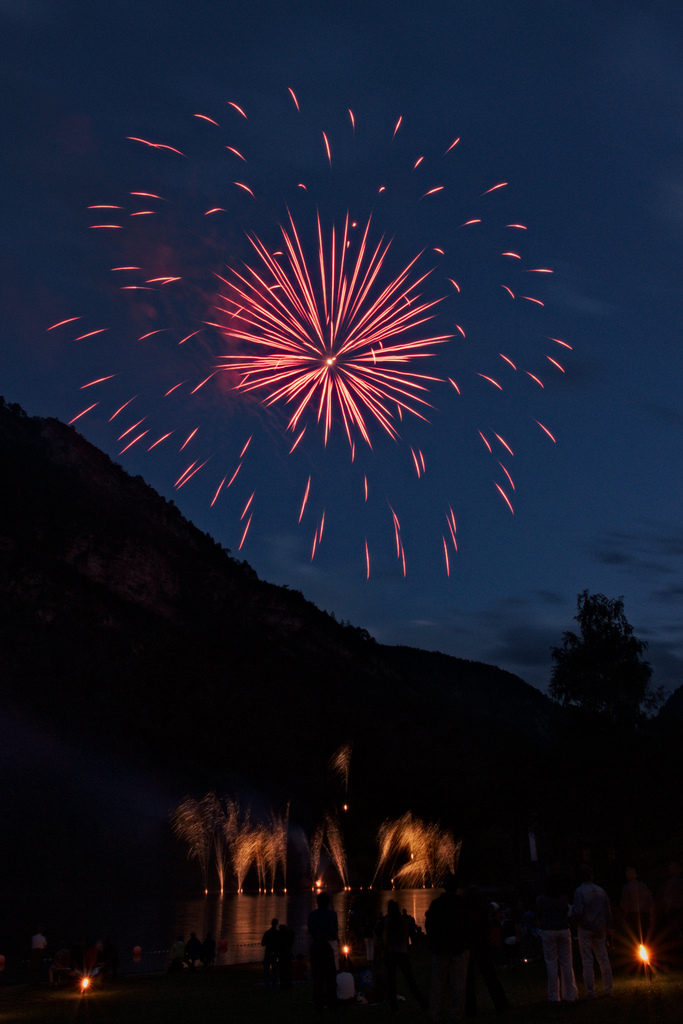 the workflow with lightzone is just so convincing: dodging, burning, masking, intensifying – these are all old darkroom techniques, achievable through a very logical interface. not that lightzone doesn't have its quirks – printing is a bit better than broken, it's a memory and processor hog (for that reason alone i wouldn't want a 24mpix camera) and the worst thing is the invisible support on the website together with the incomprehensive documentation. but it still has the for me most logical approach in developing raw files, and the results speak for themselves.